I was trawling through some old clips I had from GirlsBoardingSchool earlier today and also found this delightful blonde model.
Hearing her cry out and seeing her lovely welted bum was too much and I wondered if anyone else had seen more of her work on the web?
You can tell she's been worked hard as her buttocks are really starting to welt, probably filmed at about 4 o'clock, LOL.
I would love her to come work for us, I'd have her over my knee in seconds 😉
Anyway, here are a few choice vid grabs and the link to the 4 FREE Movie clips are below.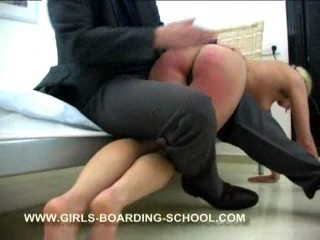 Enjoy, and don't foget to tell me or provide links if she's been in a lot of stuff elsewhere, thanks.