The SpankingOnline Webmaster & myself were larking about on Photoshop & came up with this.
Here's a FREE Competition , just enter how many of Ellie Maye's globes you can see on display before we caned her!
See below for Competion rules.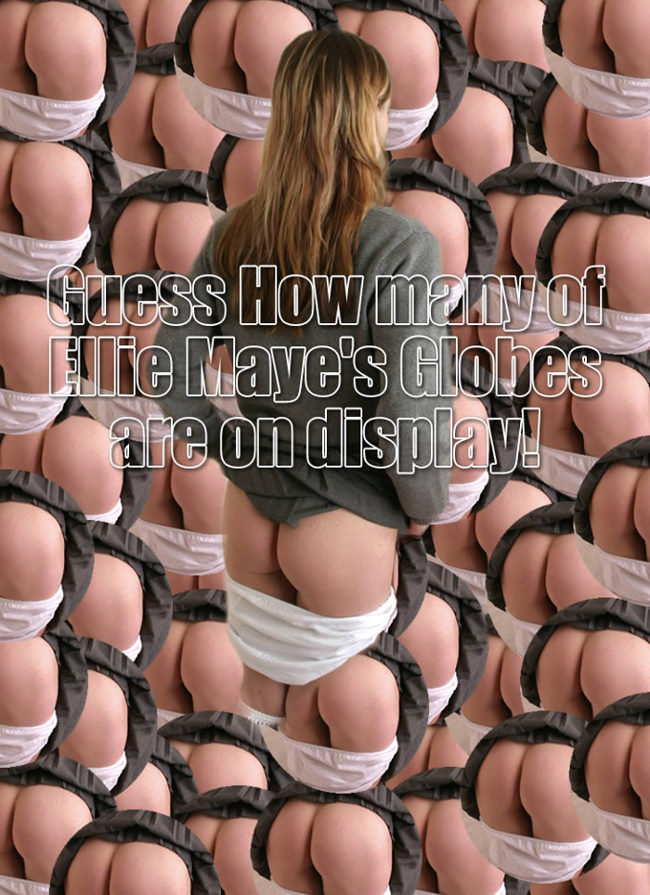 Definition – By globe I mean a cheek, so if you see any part of her cheeks then count it.
Competition rules: You can only leave one comment with the amount of globes you see (eg 24 globes).
Please ensure you have a valid email address so I can contact the winner.
Webmaster & myself have gone blind counting the number of cheeks so we've agreed on an amount – if yours agrees with us, you're a winner.
Please check any previous comments – as any repeats will not count, whoever guesses correctly with our total the first time will win.
This competiton is open for 2 weeks to ensure everyone has a fair shot.
My decision is final, so don't go telling me it's actually another amount, even if it is, we have a number, now you attempt to agree with ours.
I will inform the winner and announce them on here on May 14 2007.
Get counting, folks!  😉
Good luck – you'll have a real valid membership and this is a great chance to visit the sites!  😀