There are FREE Spanking Pics & Clips for this review to help you appreciate the feel of Amber's website.
I have included a link below to her full site review.
Amber has filled a much needed niche, a cracking erotic red head (I love redheads) who takes all manner of spanking and paddling at home!
Click on the screen shot below of her Red Bottom to access the Review Page.
I have also included this Review in my left hand side bar for future reference.
Comments as always are welcome.
I'd be interested from others who are members who might want to discuss her site here….
Anyway, enjoy her site review, I'm sure you will  😀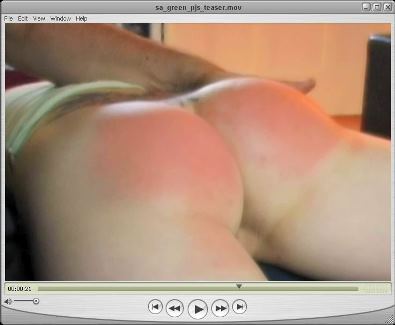 There are also other reviews of Amber's site at the following blogs I read.
The Spanking Spot
Punished Butts Journal
Edit: I'm away on a short pre Easter vacation with 'er indoors, I'm off to Pembrokeshire in Wales (UK)
So I won't be back online until this weekend, I'll post lots of goodies after that, maybe even a few non spanking pics of the glorious Welsh coast!
I should work for the Wales Tourist Board after that, LOL!  😀
Chief.