Edit: These Galleries really are FIRST TO BE SEEN ANYWHERE ON THE INTERNET
Find out why as you read below. Well, our affiliate server got an upgrade at last so I could upload 12 new Galleries yesterday.
No doubt some people have pounced on them and are touting them as "Exclusive…NEW" updates etc. Still, just remember who makes them…yes, that's right, ME!
Here are 4 of my favourites, and I will tell you why!  🙂
Click on the images for the Gallery or Movie Clips
In fact, this is BRAND NEW as I just realised I hadn't made this gallery, so it really is a FIRST! Catherine Corbet is spoken down to and really humiliated by a lecherous Miss Smith! A cracking film, I was behind one of the cameras filming this and some of you may remember my previews on this months ago! This was filmed in January, we had so much stuff on Catherine, it was a very pleasant surprise to see this again! Enjoy the pics.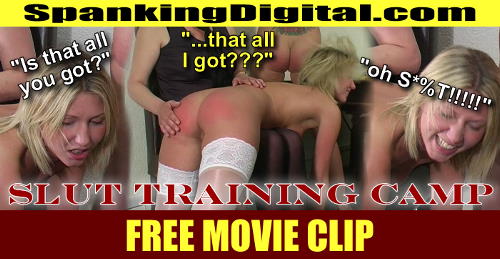 Oops! Another one I thought I had made but I haven't, LOL!!! Head in the clouds today! I will have to save my post and do these 2 galleries as I like these films. Katie and new girl Belinda are roughly assessed like pieces of meat at Miss Smith's Bordello.
Her elderly clientele should be able to manhandle these sluts as they wish, including any severe spanking etc. Naturally, Miss Smith checks these tarts out to see how much pain they can endure!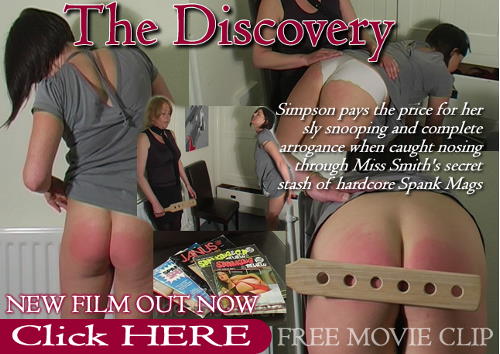 The legendary Elizabeth Simpson! Her bottom can take any beating across her wide behind! What Elizabeth nearly always fails to understand, however, is her sheer arrogance ensures her bottom is well & truly thrashed! This movie clip, available on the SMB homepage, along with other recent updates you can look and download is no different! Caught tittering over Miss Smith's private stash of Spanking Porn, Elizabeth gets spanked and paddled for her troubles.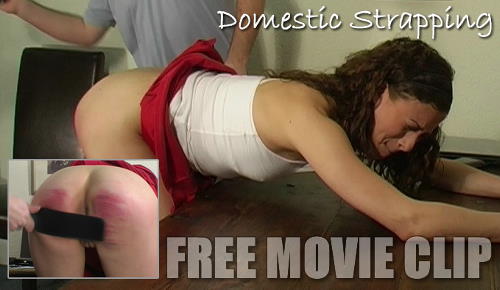 …and finally, the lovely lovely Carla, one of my favourites (I was going to showcase the SSG clip, but just realised that this is from another site!!!) Also had to do ANOTHER NEW GALLERY! So I'll add the SSG gallery below which I know I did yesterday.
After moaning about not making any of my clips reasonable EXCLUSIVE or FIRST shown FREE on t'internet, 3 of these galleries are indeed that! I'm spoiling you all, that's all I can say, hope you appreciate it. Anyway, the strapping aftermath scenes of Carla are amazing, just look at the poor girl on the table for goodness sake! Those of you may remember I did an EXCLUSIVE pic feast of her from this movie, if you scroll back you will now see all those pics are available.
Finally, as I intended, this was "Please not the Slipper" with Carla again…..
I made a second clip of the slippering you haven't seen before and made it available for promotion
CLICK HERE for this FREE CLIP
Well, that should see you through for a while, my next update is from the NEW SpankingOnline Movie which has been released.
It stars none other than yours truly getting to grips with Belinda's wobbling buttocks in the film "Office Cleaner Spanked" (This was Belinda's first spanking film, and I started off gently…but she soon warmed up and I was able to give her a proper OTK spanking!)
Back soon!
Chief.