This is an EXCLUSIVE to SpankingBlogg as I have managed to get hold of our test cam footage.
It was never intended for viewing as the cams were rolling whilst we did this photo shoot!
The footage is in Hi or Lo Res wmv format (click on images below)
Please use your mouse to "right click" on the image and use the "save target as…" function.
These wmv files are either 33mb (HI) or 12mb (LO) so I would really adviseyou save them first.

The footage is actually available at the SpankPass as 2 HQ Photo Sets featuring lovely teen Heather Stanton.
Heather gets an OTK strapping for mucking about on the Whiteboard when she should have been working.
To get an idea of the HQ photos from 2 Full Set Galleries, here is an original pic below.
I am really getting to love Heather's pert bottom!!!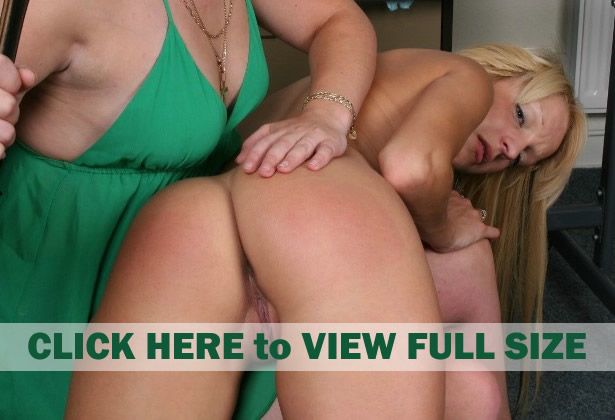 Let me know what you guys think of the illicit footage as I may be able to grab some more.
Just remember that I will be away for a few weeks (end of this week)
I'll be turning my comments box to "OFF" as I am sick to the teeth of clearing out spam.
Why these idiots do it, I'll never know, as soon as any get through I delete em!
If I was away for 2 weeks without doing this I would literally have 1000s of "comments" to delete.
Anyway, let me know and I will see what I can do about finding more EXCLUSIVE footage (hopefully).