This is a bratty girl update featuring some fave girls of mine who have large archives of content at the sites below.

First up is a BRAND NEW movie update of Rosaleen Young.
It's a great movie and I have managed to exclusively bring you a clip below.
You'll get the idea of just how bratty Rosaleen can be!
Being a cheer leader and practising insideshe is confronted by jealous housemate, Niki, who makes her life hell.
It's a real brat fest of a movie!!!
Click here or the image for the movie clip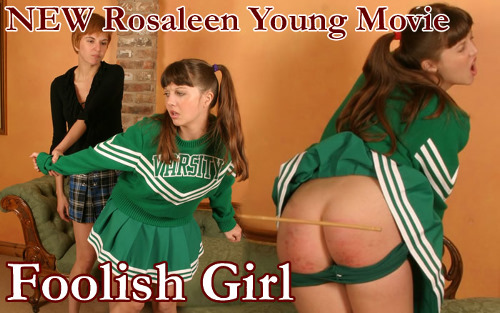 I have also managed to find an old gallery of this movie, but rest assured, the movie clip is an exclusive!
Click here or below for Rosaleen Young's "Foolish Girl" gallery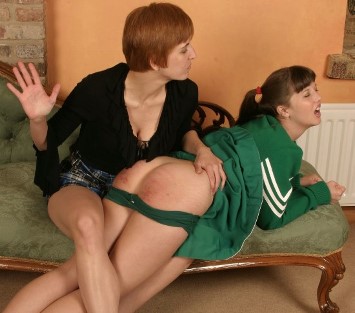 Next up, at a brand new movie from Spankedschoolgirl is Carla in "Prefect's Caning"
Carla has so incensed the Headmaster that she is up for a terrible caning across her pert behind.
No messing about, her regulation school knickers are pulled down and she is humiliated verbally.
A stinging verbal lashing to match the welts across her soft buttocks.
Check the movie clip here
******************************
Finally, a girl I haven't featured but I felt she deserves a mention for some of her great movies!
None other than Sophie at Spanked Cutie (aka Mrs GBS)
The 3 Galleries of my fave Sophie films are from left to right.
1. I hate Spinach – Sophie causes a strop when she refuses to eat her spinach and gets spanked for being a brat!
2. Fly little bird – Sophie releases her aunt's priceless birds into the wild and is caned severely for it.
3. Dog Kennel – Sophie is treated like a dog and locked up in the "kennel" when she winds up her guardians. Top Film!
Enjoy the Bonus Hi Res Pics which are EXCLUSIVE from SpankingBlogg