I needed that! A nice vacation despite driving some 1700 odd miles in between.
We only did New York/Boston, friends in New Hampshire & Cape Cod then down to Baltimore and Washington DC.
Doesn't look much on the map – You American drivers on the Freeways crack me up… what's with the undertaking?
Being British we naturally drive faster, anyway, I finally sussed that the dangerous drivers were those that mooch in the left lane at 55mph for Pete's sake!  😀
Still, a great holiday and the weather was baking.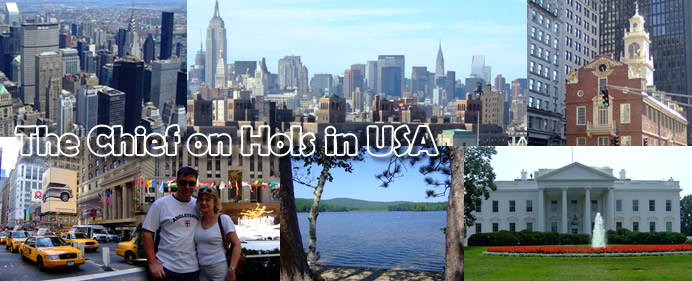 Thanks to my sarcastic but well rounded colleague for posting some good stuff whilst I was away. He is now on his hollybobs so his blog is at my mercy til he gets back next week…muahahah! Nah, thanks SP Master, good to hear that you got down that Peruvian mountain before dark, otherwise the beasties could have been feasting on your bloated remains! 😉
Well, as we say in Britain, "enough bobbins, onto the spanking muck!"
I have been perusing several new updates over my morning coffee today in my abscence from online spanking fixes.
I also made some new galleries today so these are pretty much unseen anywhere yet
Another SpankingBlogg exclusive as always! 😉

First up is an old fave film of mine which probably features one of the severest canings we ever produced.
Thanks to SpankingMAGS, the ezine update features a remaster in a clearer wmv format.
This is a no holds barred caning film – if you are into such punishments this is a MUST!!!!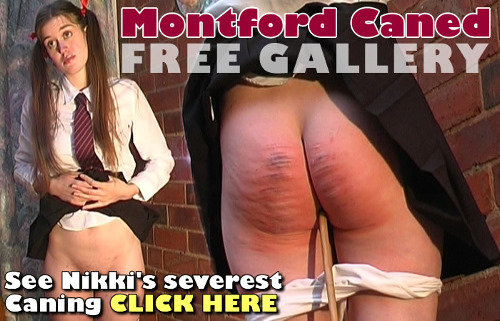 Interesting fact about Nikki was that her pain threshold was/is extremely high.
Less than an hour after this film, she shot the infamous "Punished Parts" movie (available in Hi Res at FetishFlixx)
Seriously, this young lady earned her beans that unforgetful day!!!!
Next up is this delightful gallery which the SpankPass has covered.
Especially recommended for lovers of naughty wobblesome bottoms.
And yes, amongst the girls is Pandora and one of our newer sensations, Heather.
Louise in the middle had gloriously filled out in the bottom dept since our last encounter around a year ago, so there was plenty of movement under duress from her wide teen behind!
Click on the image below for the FREE GALLERY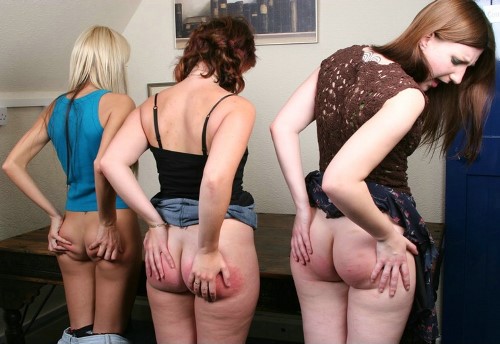 The Chief's Interesting Fact: We have filmed Pandora many times and I have still to meet her in person! Damn! 😉

FetishFlixx has had a fair few new films added to the site (testamount to their policy of adding regular updates of course)
However, today I will feature this film (Naked Discipline) mainly for the fact it was an old movie which has been brought back to life.
It's got multigirl scenes and plenty of OTK, strapping and caning to keep everyone happy!
Check out the Gallery below
Interesting Fact: This was the very first movie we filmed of the now retired spanking model, Victoria (in dyed blonde hair..featured left in image above).
I also deliberately chose her in the final image of the gallery, naked and vulnerable after her punishment! Superb  😀

Finally, I featured a movie clip at SpankMaster's blog yesterday.
Starring 2 great girls (Carla & Ashleigh) they look so good together being punished at SpankingOnline.
I think this was their 3rd film together – anyway, it's a spanking and strapping film, only the Dom really lingers over their bottoms.
You can really follow his hands and imagine carressing their warming cheeks yourself and his soothing yet restrained voice tells you he's aching to feel more.
It's a very erotic spanking movie and of course I just adore Carla's sublime rear (featured below in this pic!)
Click below for the gallery
No interesting fact this time: just a BONUS Movie Clip from this movie.
CLICK HERE TO VIEW CARLA & ASHLEIGH'S PUNISHMENT

Phew, hope you all enjoyed some of the varied content out at the mo!
Be back soon,
Chief.