I delved back in time to beyond 2002 for some old gems here from SpankingOnline.
I have included some old Real Media clips, the quality isn't as good as we're used to nowadays, but they are still very much playable and STILL classics!
Only from sustained interest will the SOL webmaster take a look at some old beauties like these and locate the files to possibly remaster.
We can but hope. If you mail me or leave a comment I can send these to the webmaster as proof there is interest!
So I will leave that to you good folks!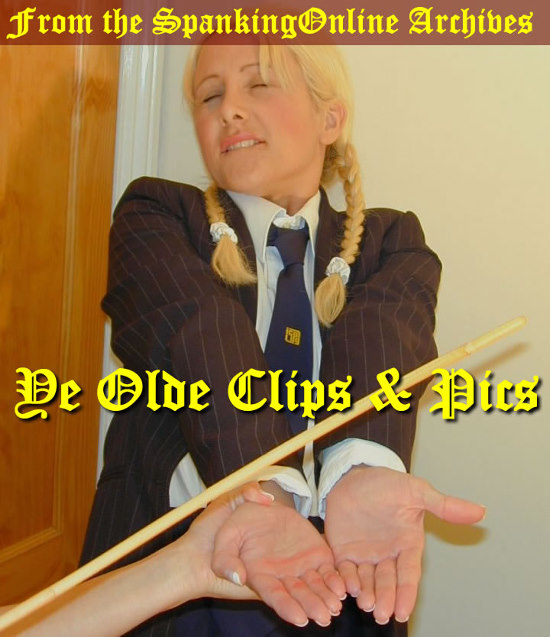 First up, a few photos from the extensive archives, as always, the girls are lovely!!!!
Click on the thumbnails to get the larger images.
An interesting theme I found whilst perusing the older clips was the need and fear of going to the toilet before during and after punishment. In some cases, the girls would ask to go to the toilet, or in the first clip below, try to cover up their masturbation habits as Uncle had the knowledge of examining urine to determine if nocturnal wandering fingers warranted further severe punishments. These girls are caught mixing the chamber pots in an effort to confuse him! However it only brings trouble on their foolish behinds!
Take a look below at the clip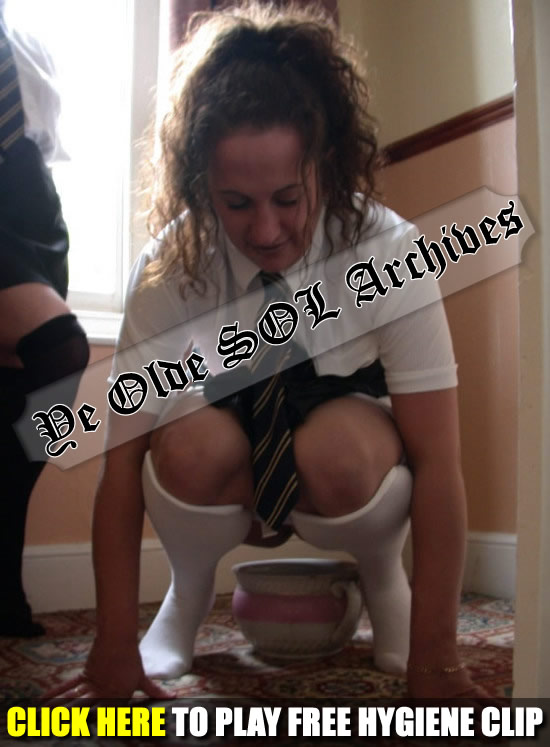 The second clip is where the spankee "asks" to go and relieve herself before resuming her punishment
One can only imagine the fear as her already welted buttocks rest on the seat whilst she pees, knowing she can only gain some limited respite before bending over for what will probably be a more severe caning as a result of this interruption.
CLICK HERE FOR THE 2nd FREE MOVIE CLIP



Some more pics below of some great models, I have no idea where these girls are now, I'm just glad we got them whilst they were fresh and innocent!  😉
What I also found was part of an interesting clip into the insight of a model being caned.
It's a great little clip and you can pick up on the humour and growing frustration of the Dom as the submissive model loses some inhibitions.
That is until he takes control again and she is left in no uncertain terms who is boss and why she is bent over, with her bare bottom poking up in th eair for us all to see!
Click HERE for the Final FREE Movie Clip



I hope that I have shown you some of the variety that cruising around the cobwebs of the SOL Archives can bring! Coming soon, a great spanking and female urination scene (the film quality is better as well). I just contacted the editor about this so hopefully will be able to give you a totally EXCLUSIVE first look at it with a proper Gallery VERY SOON!
Regards,
Chief.