Some of you may well remember I did a great behind the scenes footage of what you can expect from us!
Remember? Check out my previous archives from last month HERE
As you can see, Justine is a very pretty Scandinavian natural redhead (my fave type!)…
Her lovely wiggly bottom marks up very clearly under sustained pressure!
SpankingBlogg BONUS FEATURE
Just in case you are in any doubt as to what Justine can take on film, enjoy this little clip.
It's an un edited and much poorer quality footage that I used of the filming function on my little handy Fuji FinePix900.
Still, you get to see what is coming up at SpankedSchoolgirl and of course the SpankPass!
The 2 schoolgirl films I remember Justine doing with us were either the Naughty Chair (brought to Headmaster for fighting)
or….The Caning of Justine Rosenberg, this was for cheating her way into Private School from Norway!
Both movies had some great schoolgirl content and I can confirm she just "loved" wearing the school uniforms!
As did we, viewing her in a state of undress and distress bent over getting a caning!
Click below for the caning clip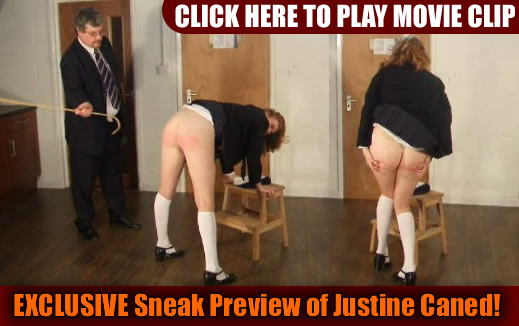 Well, I hope you enjoyed this update and sneak preview of what is to come!
It's late here in the UK, so I'm off to bed….
Goodnight.
Chief.