This was a great domestic discipline movie, but I have decided to include MORE schoolgirl updates below.
You can never have enough schoolgirl updates, eh?  😉
Jodie is one of my fave schoolgirls recently featured, how can you not fall in love with her, eh?
Check out the latest Free Gallery below from her most recent update at SpankingOnline
A pretty girl, with a smooth teen bottom, she cries and yelps beautifully too!
*******************************
When I need a cold shower, I need look no further than naughty Katie Leigh
She's that HOT she has her own website now and some of the stuff on there is very rude!
Also, of course, all her new films are uploaded as a HD Option as well as the Hi Res updates.
Below are 2 options to view 2 movies (the 1st in HD) and then feast your eyes on the 3rd FREE Gallery
Below is an SD Clip (1500kbs) from her long play movie, "Suffer the Consequences" Out in FULL (of course).
Sitting comfortably? Take a look at this naughty photoset below of slutty Katie, what a doll!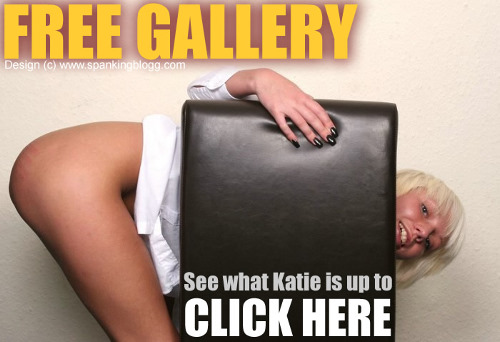 Oh that's it, I need to calm down again!
Don't forget that Katie's site has an extensive selection of HD and SD movie clips so you will see EXACTLY what you'll get.
Enjoy!
Chief.