Just a few mouth watering updates today, but quality over quantity, I always say!
When ever I say these girls names then you will know what I'm on about AS THEY ARE AWESOME!
Jodie Carmell


18 years old, one of the newest UK spanking stars recently un-earthed!
She is extremely attractive, hard to not watch on screen!
Guaranteed to make the most hardened Master melt looking into her green eyes.
Katie Leigh


Loves schoolgirl scenarios, she is such a feisty slut that she's got her own site now.
SlutSpanking.com is the 1st site to actively promote HD movies as well as the SD format!
This means you have a choice to see Katie in DVD quality online – highly recommended!
Heather Stanton


This teen is very petite with a naughty trimmed bush that often detracts from her oh so pert derriere!
Addictive to watch getting punished, often answers back inviting more shame and discipline on her red behind!
Hard not to invite back looking like this – a true lifestyler as well!
So below are some recent updates featuring my 3 lovely beauties above!
First up, is Jodie…oh sweet sweet Jodie (sigh)
OMG! Take a look at this Gallery, it's the LATEST Update at SPANKINGONLINE – Out NOW!
Tell me wouldn't – couldn't…oh, I'll shut up, take a look and melt like I did!
Wow, eh?
OK, Katie can match that with one of my fave schoolgirl films of hers which is available in FULL at SLUTSPANKING
I might also point out her FREE Tour Page has some amazing HD clips as well! 😉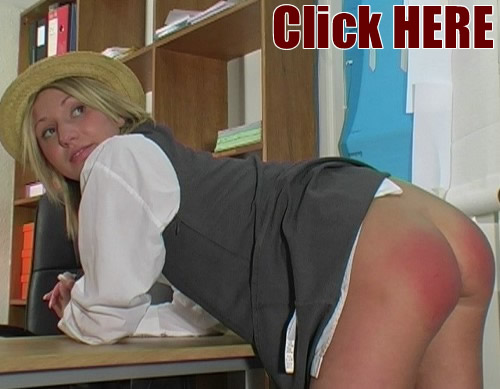 Great clip eh? "Can I rub my bottom?" That even had Miss Smith turning to the rug munching side…LOL!
Finally, petite Heather and that amazing arse!
Seriously, until you feel her soft cheeks and the warmth of her red pert globes in your hand, it's hard to descibe!
I am seriously digressing here…take a look at the Gallery below – this film is out in FULL at SpankedSchoolGirl now
Don't mess up those keyboards, ladies and gents, I'll be back soon! 😉
Regards,
Chief.