I can hardly believe that it was a year ago today that I decided to start this little blog.
From its humble beginnings it has now grown into a massive archive of spanking content for everyone to share & comment on.
From my stats I can see there are many 1000s of readers, so to you, I say let's share the fetish we all love.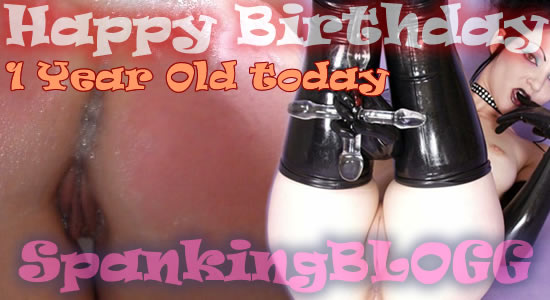 Pics of Chief with nothing left to spank!!!  🙁
Over the next week I will reprise some classic posts, pics and galleries, if any of you have requests then I shall try to accomodate.
I still haven't answered someone's request for more cornertime etc which I remember but just get busy!
For example, remember the painfully thin Emily, she that dripped profusely whilst spanked etc?
Leave your comments but please bear with me, this time of year is incredibly busy for me.
As some of you will now be aware, Ellie Maye was at a recent film shoot! But it was her friend jenny that stole the show!
Jodie fans, I haven't forgotten about her, and of course I will be featuring Jenny soon (Ellie Maye's friend)
See some sample pics below! Jenny! What a darling!!!!
Here's to the next year on SpankingBlogg
Chief.