A bumper update of some very slutty and some quite sexually explicit exposure with spanking today!
There's nothing quite like seeing a gorgeous young filly spanked and seeing her beg for it or bare her buttocks for more!
Katie leigh, that UK spanking slut once again, with her own site SLUTSPANKING, caters to this lustful kink of mine!
Take a look at the recent updates below at the revamped site, remember that all of Katie's stuff is here.
I have also made available some extra pics of one of my fave movies "Honey Bunny Spanking"
This is the one where she is dressed in a pink checked short skirt and dares her Master to go further, what a delightful tart!
Below Katie loves to play with herself, she admitted to us that spanking gets her horny!
I can tell you seeing her finger herself to orgasm with a freshly spanked bottom is just lovely!  😀
Jessica joined Katie in this film, a lovely contrast of wobblesome flesh as Katie learns to switch for the first time!
I had to add more free pics from this movie, if you haven't seen the movie, you're missing a treat!
Finally a HD Movie Clip sample from a FULL File update recently.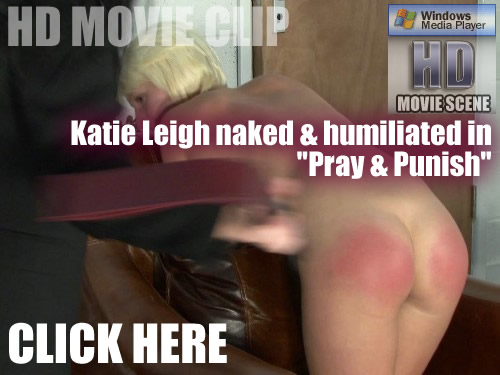 I just got an update through from Amber at SpankAmber, and though I haven't seen the full movie yet…
She has promised that the whole movie gets far more explicit (it's an earlier film they have only just released)
Amber's red bottom and that delightful minnie of hers exposed for us all to peer at her open shame?
Yup, sounds too good to be true but check out the FREE gallery below, it gets more intimate as the film progresses!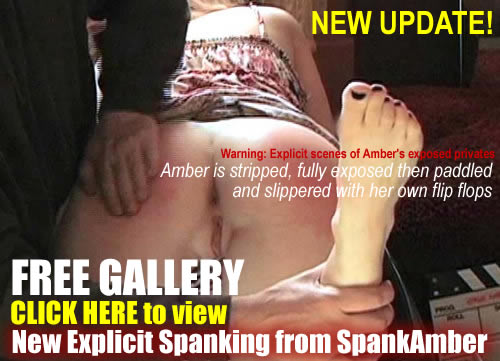 Amber is simply stunning, take a look at her site HERE to see why I always rave on about her!
OK, I'm off for a cold shower after revieiwing all this spanking smut!
Have a good weekend, back soon, as always.
Chief.