From the latest movie update at FetishFlixx is this treat!
I just had to share this with you as it's a corker!!!
This is a remastered film which was first made available on Elizabeth's site SpankMyBottom
It's a few years old but after the re edits it looks good as new in Hi Res wmv playback.
Check out the caning she gets and her reaction, that cane really bites!!!
Aptly, the title of the movie is "Fetch the Cane"
"Fetch me my cigar, woman, I need to sit down with a glass of port and watch this in private, ahem."

See for yourself below and I have also included a great little FREE Gallery for you all to peruse whilst inhaling fine Havana smoke.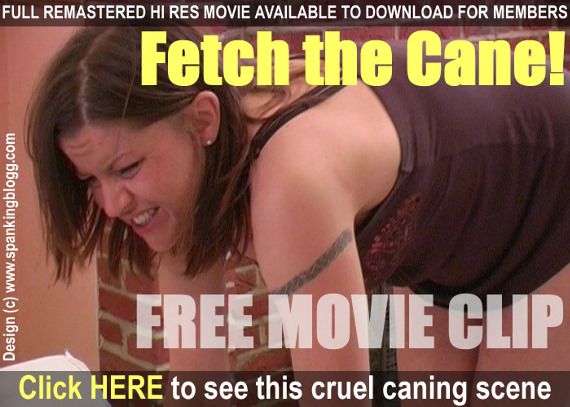 Now see the pics from this amazing movie HERE
Remember that FetishFlixx is part of the 8 site SpankPass
CHECK OUT THE LIMITED January Sale 6 Month Membership Offer for less than 70 Quid!

Have fun and a good weekend
Chief.