It's been a while since I featured anything from the excellent GBS, but this little movie is a cracker!
I have a thing about seeing girls in glasses anyway, but this typical beauty from GBS is just lovely!
Imagine the scenario, you come back from work early to find your missus in bed with another!
Imagine the anger, the tears, the emotion as to what's happened.
Now imagine her becoming submissive to stay with you, however, the shame is nothing to the humiliation.
Check out the Image Gallery below, I have also made available 4 clips from this movie.
The clips are a lower quality than available on GBS members area so you get a better idea of what is going on.
Click here for 16 photos from this movie. 
I tell you, I'd love to have her over my knee, squirming and crying with embarrassment.
When you see the clips below, you'll understand! This is classic Girls Boarding School – Enjoy!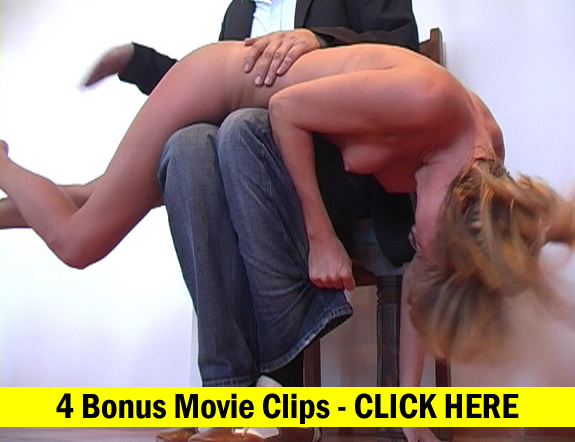 ************************
Seeing this poor lassie squirming and crying reminded me of Ellie Maye's horrid punishment.
"The Chastisement of Ellie" – the full movie is remastered & available with some great photo sets.
To those who have never seen this movie, just signing up to SpankingMags for this one film is worth the fee alone!!!
Check out some new pics from the latest gallery just made available.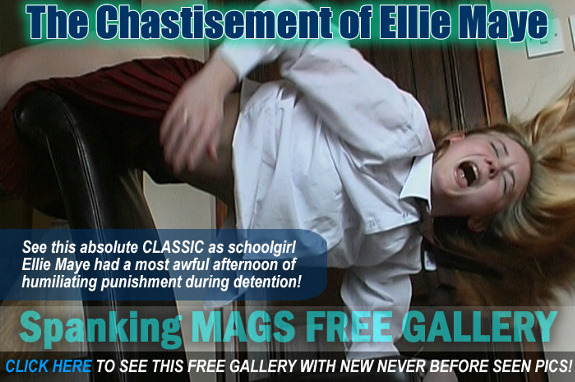 *******************************
Finally, a site I haven't reviewed or recommended before as I just hadn't had the time.
But as I've been a member of it for a while now I just had to share it with you!
This spanking website is the brain child of Bryanna and her husband Lance
SpankingBareButts
Bryanna is a fresh faced southern gal with an amazing accent (well, to me from the UK it is!!)
It just makes me love her more as she explains or tries to get out of trouble etc with that cute accent.
What's more, Bryanna (and friends) take a bloody good hiding and her lovely rump always ends up red!

Take a look below at this intro to one of her recent movies, Sending Photos.
Lance is gonna spank and give her 50 lashes with his belt for what she got up to.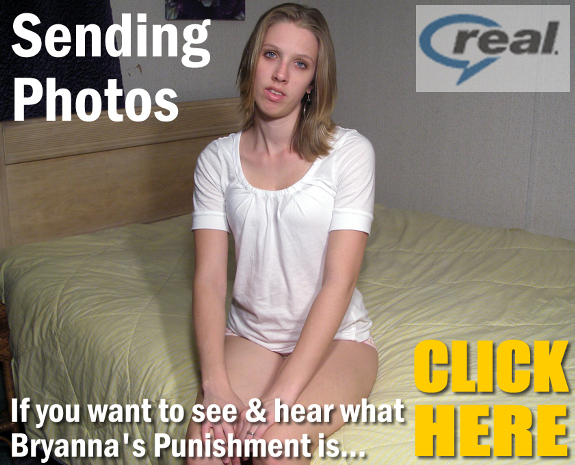 With this update check the sample pics which are available (click on them to enlarge)
Seriously, poor Bryanna gets 50 lashes of the belt on the bed!
As Lance is her husband, he cam easily afford to intimately inspect the results afterwards!
This is a site I will definitely show more of in future, bravo Bryanna!
Check her out HERE
Regards
Chief.