I see that at Katie Leigh's site SlutSpanking.com has a Very Limited Special 6 Month Offer
It's located on the top of her Home Page, 30 GBP for 6 whole months!
Anyone who knows katie's site will realise the quality of the images and movies there.
All new updates are in very Hi Res SD format (filmed on real Hi Def cameras) or films with HD content.
So you get to see what happens to her in great detail.
Whether this naughty slut gets punished or we see her finger or toy herself off after a right thrashing!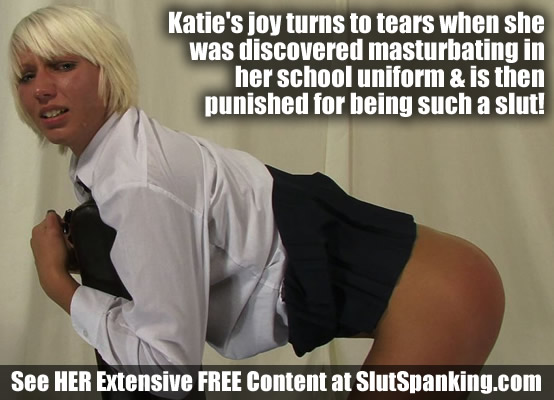 Check out some recent Galleries and Film Clips below
I've made 4 FREE image galleries and 4 FREE Movie Clips (2 HD/2 SD) below those.
Remember that this site isn't part of any other deal so it's worth taking a look!
Check out More of Katie HERE and decide for yourself

Back later with more news and updates
Chief.