Bit of a pleasant mix today, which reflects what I've been viewing recently!
First up is the very naughty Paige at SpankingOnline
This little filly features all over the site and I know I've featured her before but I'm sure this hasn't been shown!
Click below for a nice little gallery of this bad bad schoolgirl in trouble!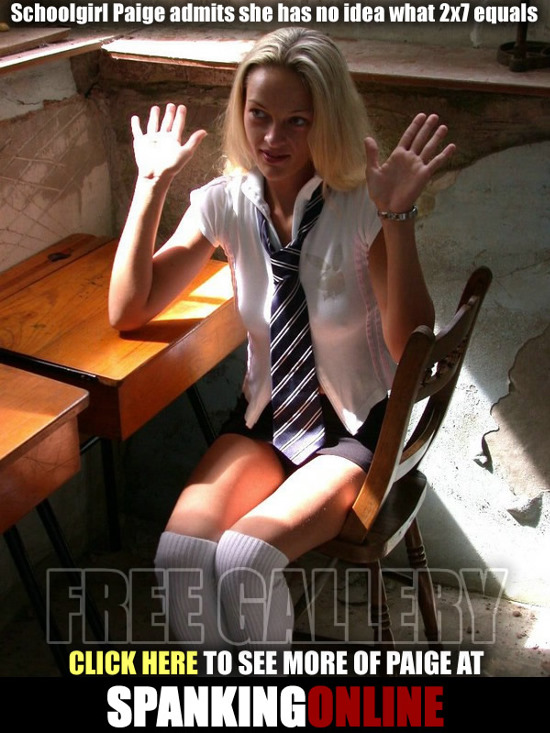 If you liked that and want to see more of Paige then CLICK HERE

Next up is a wonderful new update at SpankMyBottom
It's always nice to see Elizabeth Simpson switch and become the dominant bitch.
A role she enjoys almost as much as being over her master's knee.
This update below features new girl Jenny.
The brief story is that Jenny is about to leave home to be with her boyfriend but there's no way in hell Aunty Elizabeth is having that!
What follows is a rather nasty verbal lashing (which she does so well) and a humiliating punishment for Jenny spanked HARD.
Lovers of FF discipline will adore this latest film in crystal clear SD playback, check out the photoset below.
* This movie is featured in FULL HD at over 6000kbs playback!
There's also a FREE HD MOVIE CLIP (as well as other recent updated movies) located at the HOME PAGE HERE
***************************
I was busy this morning and made 2 new galleries for the 2 most recent films at SpankingDigital
I didn't realise just how many FULL length films they have there now! (about 180!!)
So take a look at the 2 FREE Galleries on the images below.
Oh yes, 2 of the recent updates starring Heather Stanton.
What I do know is that her punishments were more severe recently and it shows!
What a lovely pair of firm red globes that girl has…mm mmm!
Talking of which, Amber sent me her latest pics from one of her rudest spanking films to date!
I have made the remaining pics available so you can see for yourself!
This is part 2 of how Amber's partner got intimate spreading & rubbing her minnie after a sustained intrusive spanking.
Click below to access these pics!
For much more Amber – check out her website with more FREE samples HERE
***************************
Here's a CLASSIC film, which had been remastered, re edited and made as an Ezine at SpankingMAGS
Featurin that precocious teen tearway, Ellie Maye, this is probably my fave film she ever starred in!
I remember us filming this like it was testerday, we all knew we had shot a cracking spanking film!
Check the FREE Gallery I made recently with some new pics not previously shown before.
Ellie Maye's reactions and her humiliating punishment in that uniform & intimate exposure make it a classic!
One of SpankingMAGS's real gems – enjoy the FREE pics.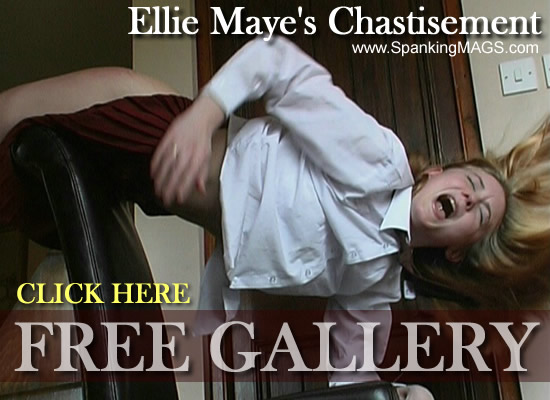 For full entire Hi Res movie of Ellie Maye's Chastisement with a massive HQ photo gallery
CLICK HERE
*********************************
Finally a couple of vids from a couple of different sites for once.
The first from BunBeatingFun take a look at the clip below – I love the way these models get treated! 😀
It also makes me smile when these are filmed at motels in NJ as it brings back memories for me.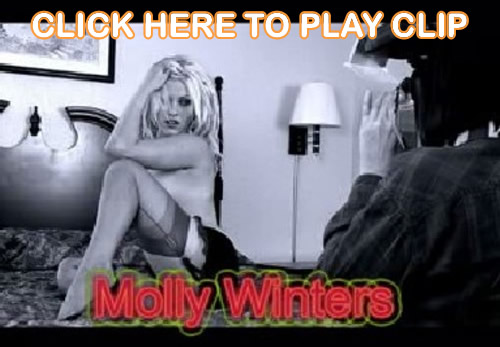 Extra vid grabs from this are below
Check out more vid clips like this for what's available at BunBeatingFun HERE

***************************
Finally from SpankedSchoolgirl, this old classic movie clip.
Carla's wonderful lithe buttocks take a pounding with the slipper.
One of my fave movies from SpankedSchoolgirl in 2007.
Members can of course view the FULL movie and the great movie images.
Oh well, I've been waffling, hope you enjoy these updates, they should keep you busy!
Regards
Chief.