A nice mix of very erotic, schoolgirl and domestic stuff (both old and brand new) for you all to get your teeth into this week!
First up was one of my fave updates of 2007 from SpankPass featuring Brazilian hotties getting a right blast!
The below gallery is brand new with new pics of the dark skinned Margarita, her butt was something else!
…and the film of her reactions to the cane is something special!
Seriously, these girls from Brazil are sex on a stick, who wouldn't get "wood" having these bared and spanked or caned?
Talking of which, one of the most erotic FF updates (what again?) from SpankAmber is out this week!
Amber gets paddled by new girl Mel, I can't wait to see Mel punished by Amber as these 2 girls are f*cking HOT!
Take a look at the pics in the FREE Gallery below and see for yourself!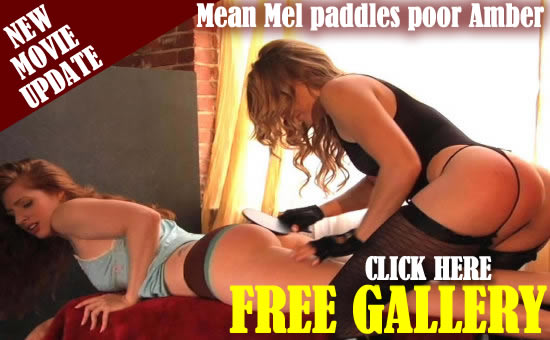 Check out Amber's amazing site, one of my faves without a doubt now! I promise you will NOT be disappointed!
One of the sites that I always have time for is SpankingMags, their Ezines rediscover old gems & remaster them.
Hence there is some quality stuff with extra images to accompany the Hi Res Movies making it a great little site.
Any movie starring Nikki Montford can mean only one thing!
WARNING: SEVERE Punishments ahead!
This latest update is now out in FULL (The Art Class). Check out the images below
As you will see, she takes a damned hard slippering & caning, her buttocks become swollen under duress.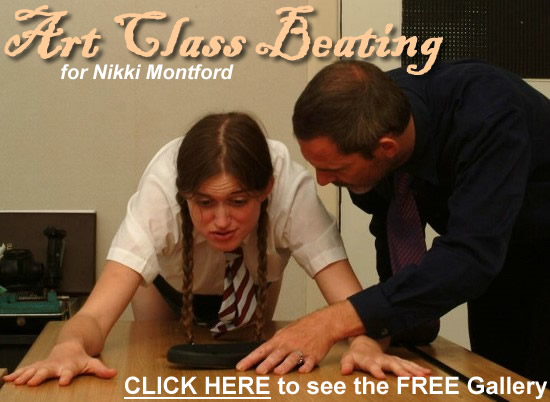 The very latest update is also a cracker and stars infamous spanking star Rosaleen Young
(Many of you will know Rosaleen from her massive Archives hidden away at SpankMyBottom)
As a reminder of her previous work at SMB, click on the 3 images for more Galleries etc.
Back to SpankingMags, Rosaleen is punished by her PE (Physical Education) teacher.
Plenty of chances to perv at her bottom and check out a proper brat getting punished!
The below pics are EXCLUSIVE to SpankingBlogg as they haven't been made available yet, although the remastered film is now available.
Click on them to enlarge.
The next offering is the latest update from a site that I am fast getting to like – BunBeatingFun.com
Mainly because the way these "models" get treated in the NJ motels. Very watchable, lol.
The latest glamour model (Bella Doll) gets more than she bargained for.
I've made some bonus pics not normally seen by non members so you see what the film is about!
Bonus pics of Bella Doll model
MORE CLIPS & FREE UPDATES HERE
Finally my "Pic of the Day" goes to Bryanna at SpankingBareButts – nothing more to say, is there?
Very nice, Lance is a lucky lucky man!  🙂
Back soon, have a good weekend y'all.
REgards, Chief.