Right, gotta get these out before I sneak off to the Casino this evening!  😉
I'm away visiting my elderly mother & the missus is at home.
She's not much impressed with gambling but my mother's hometown has a good casino I sometimes frequent!
Let's just hope I don't lose too much, uh oh!
On top of the Offers I have told you about, check out the very latest Ezine offering from SpankingMags!

I am really happy that this film has been remastered as it starred 2 of my fave girls together, Isis & Ashleigh.
I've featured it before, but now this Ezine update has remastered the movie there'll be an added gallery of HQ Pics like the ones below.
It's called "Disobedient Behaviour", what I do remember is these 2 in their regulation burgundy school knickers together was a sight for sore eyes!
…and of course the removal and hard caning of these girls was an added bonus, eh?  😉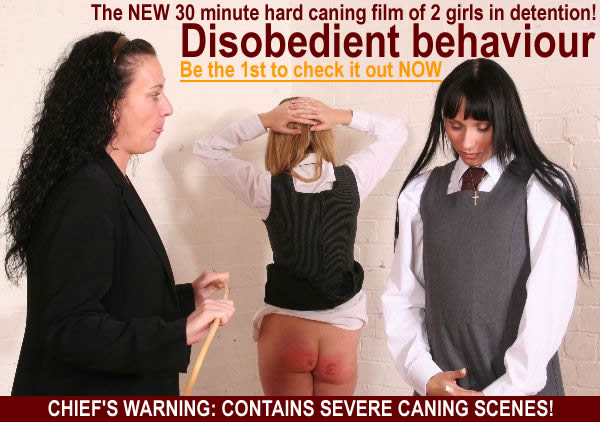 Check out the very HQ Photos from this long play movie below and you'll see what to expect!
Top 4 pics are of blonde Ashleigh, 2nd row are of Isis.
TO ACCESS THIS MOVIE – CLICK HERE
*************************
Check out what I have been also viewing and seen that is available right now!
It's by no means a deal as good as the ones above, but anything is better than nothing, eh?
At SpankingServer, it appears they have a deal to allow you access to free movies when you sign up.
CHECK IT OUT HERE – I think it's a limited Summer Offer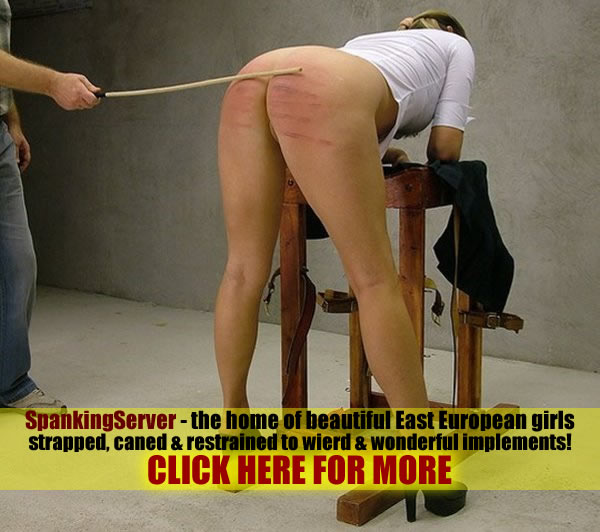 I have collected a few fave pics of mine for you to view below, they are stunning as usual!

I can only imagine the shame of these girls having their bare parts exposed on these restraints.
Imagine being in the diaper position in the last 2 pics and strapped like that! – OMG!
Of course, OTK lovers are well catered for as well, as Master Carl ably shows below  😀
If you want to see more on their extensive Tour Pages – CLICK HERE
*************************
To end this update's superb quality spanking news and gossip check out gorgeous Samantha Woodley
From the good folks of FirmHandSpanking – who else?
I have a free clip and some choice pics to share – ENJOY!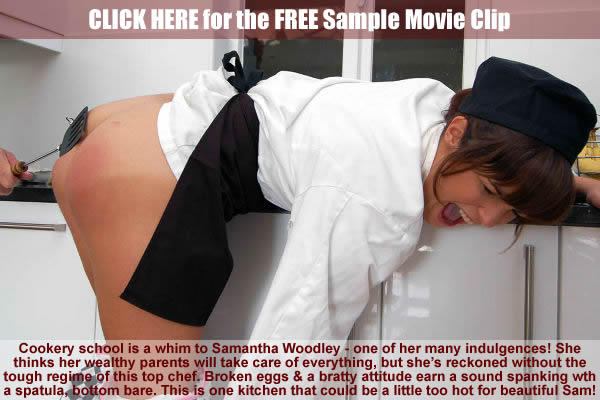 It's HELL in the heat of the Kitchen for Samantha!

See MORE of Samntha Woodley exclusively at FirmHandSpanking
OK, that's all for now, as promised, I will bring my fave Japanese girls soon and keep checking OUR sites for news of MORE TRIAL OFFERS!
I will bring you updates as and when of any extra sites I find on the Limited 3 Day Trial List!
Wish me luck on the wheels of (mis)fortune and gambling den that is my local casino tonight!  😀
Gamblingly, Chief.
Edit on July 14: I didn't lose at the Casino, I made back my appalling losses earlier on Black Jack on the wheels (Roulette) and then promptly left! Hurrah!  LOL 😀