Got a couple of great updates for you today. Sorry I haven't been here as much as I wanted, I've been away and unable to get to a PC as often as I wanted. Brand new and just out at SpankPass.com is a new spanking movie starring the very lovely Jodie punished by the equally lovely Elizabeth Simpson. I love seeing Elizabeth switch, she can be a frightening Domme and doesn't disappoint with this classic little movie which is available in both Hi Res SD and HD Movie Download as standard.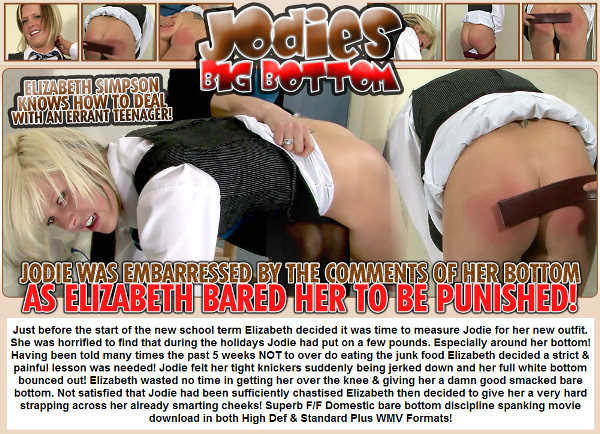 I have cut a small HD clip below so you can see for yourself.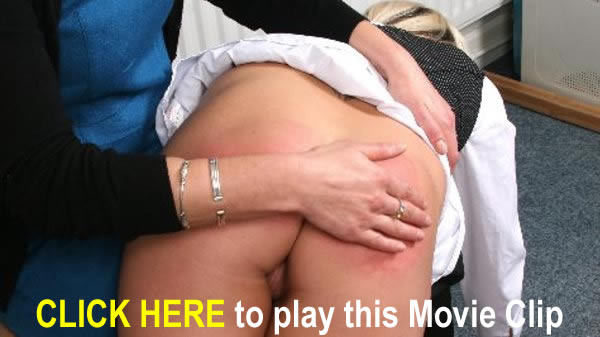 Obviously there is a lot more spanking and then poor Jodie is strapped hard acoss her pert teen cheeks, but I'll let those lucky enough to download this movie that particular pleasure!  😉
Download the FULL Movie now available  – CLICK HERE
++++++++++++++++
I recently received news of the latest update from New Jersey's finest motels and hotels c/o BunBeatingFun.com and this new update continues with the marvellous theme of Greg's unique way of dealing with his bratty glamour models letting him down, throwing a strop and generally unbecoming with their rude behaviour. You just know these girls are gonna get it, and get it good! Go Greg!!
Check out Violetta Storms, a slinky new model of Italian descent who doesn't impress Greg with her diva tantrums!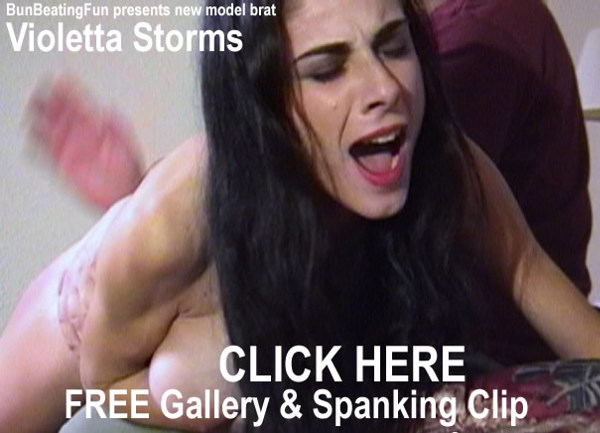 Also check out this bonus clip of Violetta below in this "Arty" offering… 😀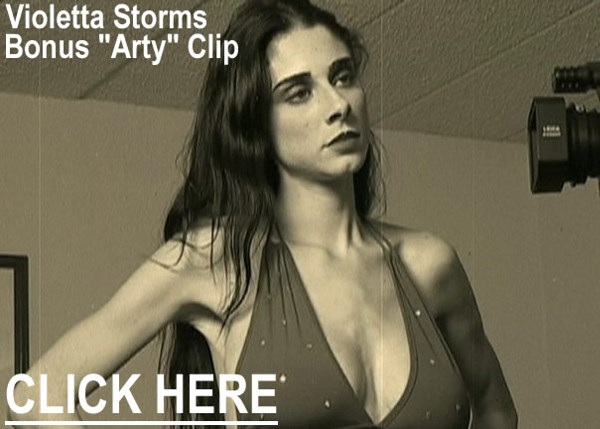 Check out the Home Page of BunBeatingFun for more sample clips as it contains a list of recent brats punished and taken over Greg's knee.
OK, I'm playing catch up so will get back to you all soon – take care
Regards, Chief.