Thought it was about time to bring you some super duper updates and EXCLUSIVE stuff from this site! As you'll see many recent updates have featured some of my fave girls online. Who wouldn't be moved at the sight of Samantha Woodley, Amelia Jane Rutherford or the lovely Sierra Salem? Well, lucky members of FirmHandSpanking get to see these girls in many films (I counted approx 30 films each just of these girls!) But First the latest movie update from the wonderful OTK Air Series, this one featuring another adorable beauty, Michaela McGowen! Check out the free pics and EXCLUSIVE Hi Res clip I just cut below!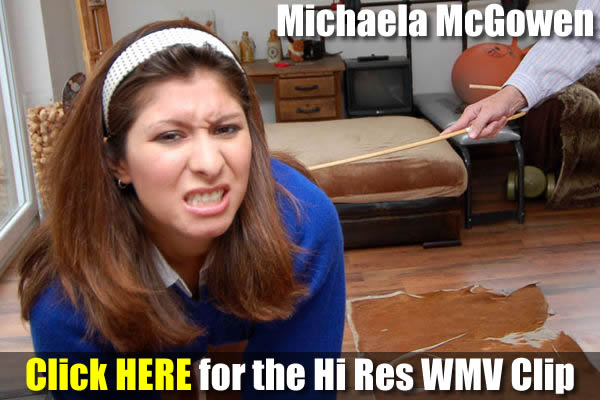 Stunning Michaela admits that she dreaded having her bare bottom caned: "I was building up to the final scene, which was the cane. When I bent over I had no idea what it would feel like. Now I know: it's a really horrible sting!" See Michaela McGowen's panties flutter down as that round rear takes a full 19 strokes for joining the Mile High Club with a first officer!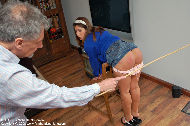 To view this FULL Film – Click HERE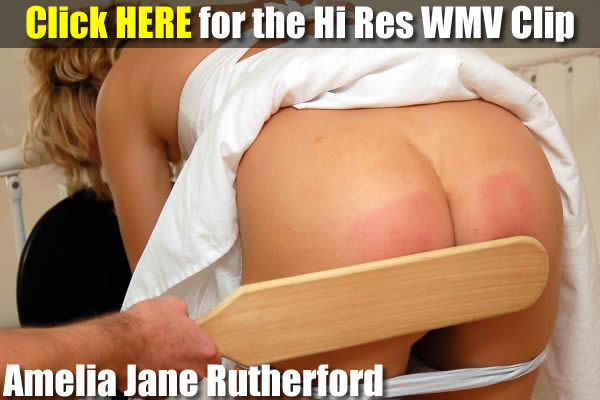 Diva actress Amelia-Jane Rutherford is causing problems on the set of her new movie. Mr Cameron has decided to take matters into his own hands when she has an illicit affair on set to persuade the cameraman to shoot her "best side". Now it's her backside that must pay the penalty: a bun-bouncing ten swats with a wooden paddle – bottom bare!


For the FULL Movie – CLICK HERE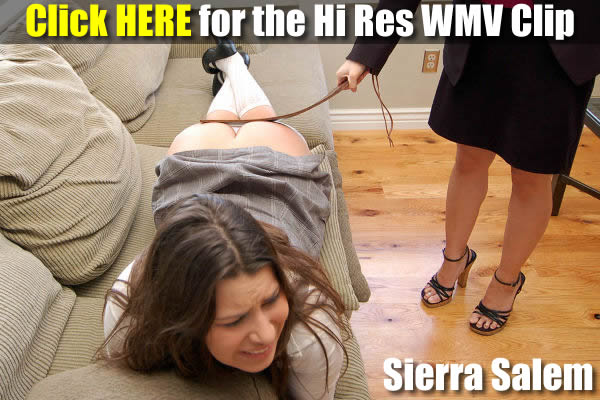 Sierra Salem is beautiful but bad through and through! So when she faces up the new principal, Ms Wallace, she knows that corporal punishment is what she's due. Cutting class, not once but twice, earns her a blistering, panties-down strapping of 30 strokes. Face down on a sofa, butt up and bare, Sierra wriggles and writhes, knowing she deserves every lick: Discipline Tutor rules!


The FULL Movie is HERE to download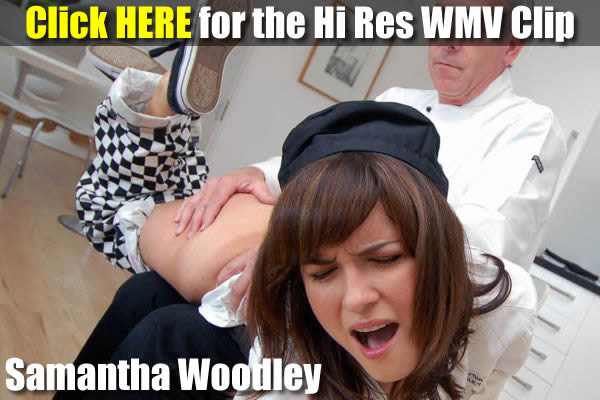 Hell's Kitchen just got hotter, as Samantha fails to get her egg whites whisked firm enough for her demanding tutor at cookery school! But when he finds her about to break open the champagne, he decides another trip is needed across his knee for a panties-down spanking. And what a perfect bottom Samantha presents for such chastisement!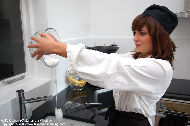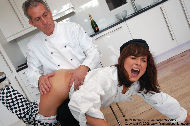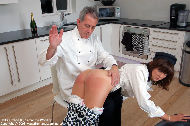 This latest update is out now IN FULL
"Wowsers!" I hear you cry, wowsers indeed for these girls (who feayure very heavily as most of you all know) are just the tip of the Bratty iceberg! I won't bother with fancy reviews, this is a HOT site, anyone can see that from the clips and the pics I've selected here, many of which have not been shown elsewhere! All I can say is that thsi is one very decent site featuring some of the HOTTEST girls to bare their arses and these clips prove the point!
To become a member and view 100s of films like these – CLICK HERE for details

Well, that was an interesting diversion, I hope you liked it. Excuse me now, I have more stuff to view and download after I have had my cold shower! mm mmm!
Downloadingly, Chief.