OMGZ! The sight of these 2 girls together is enough to send my blood pressure sky high! I am seriously hoping both these girlies will be back very soon when we next shoot! Now take a look at the very latest update from Slutspanking.com giving you a FULL Movie of these 2 girls in this very sexy and (I must say – erotic) Girl on Girl spanking-fest! FREE Gallery – Click image BELOW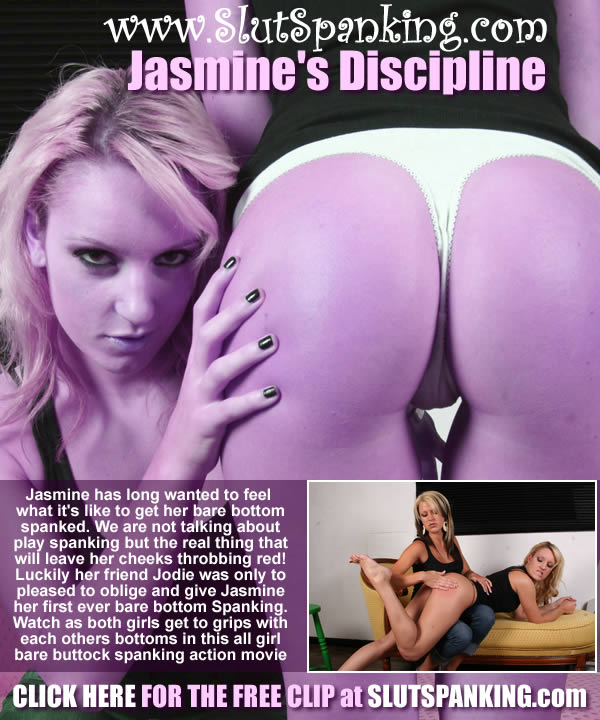 Wow! Now you begin to understand just how HOT this twosome are becoming – any guy like me with a pair of peepers and a pulse (last time I checked) will be loving this girl on girl spanking fest!
As another SpankingBlogg bonus – CLICK on this link for an additional FREE MOVIE CLIP!
The FULL Movie is only available in glorious pure HD-WMV at SlutSpanking.com – The Chief is now retiring to his specially built cold shower room to cool off and abbreviate like a gibbering kid! OMFG! LOLZ!
Back soon with MORE HOT Spanking Updates  😉
Regards – Chief.