Hi everyone! Wow, what a long weekend I had celebrating a family friend's birthday. The location was simply stunning, the company amazing, the meal we had on Saturday night even defeated me, the amount of Cava quaffed and the long walks we took (I did a 22km walk on Sunday, perfect to work off that excess from the night before!) Take a look at a few piccies of where we were staying and what I saw on the couple of walks I did, the scenery of the snow capped mountains, the pine and birch forests were just breath taking. Imagine all the clear skies I enjoyed, then pucture me a face of depression as we arrived back in the UK to cold rain, drizzle and what I can only descibe as an over whelming colour of grey.
Welcome home…*sigh*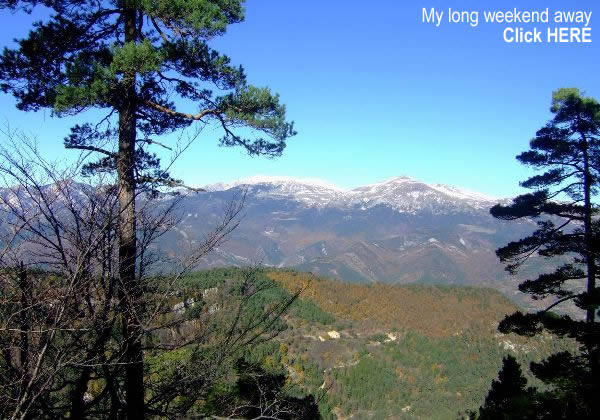 OK, I was catching up today and viewing various movies and reviews etc and came across this little advertising beaut below which covered the awful and humiliating punishment of bad girl Ivy. I remember this movie well, on SpankingDigital, and I rememberered it for one thing, the punishments of Ivy's hands and feet. This is something you don't often see, especially the feet and hands together, all with her on the floor, her poor pussy and arse exposed for further punishments!
Lucky viewers have a few options, view this on the monthly option at SpankingDigital or via the 4 site SpankPass
OK, as I viewed the special gallery above, then decided to watch the movie on my archives, it reminded me of a rare Elizabeth Simpson movie.
I will let you folks into a secret, as I had to find and send some content to SpankMyBottom to be updated, I sent this Digitally Remastered Movie data for the webmaster to upload later this week (maybe even tommorow)
So, I may have been away a few days, but what a kick ass EXCLUSIVE I have here for you all! The pics below are FIRST SHOW anywhere, as I only got sent the data a few hours back from the webmaster. This remastered movie will be called "Detention Misery" – and guess what, it features a really good scene of hand punishments from a distraught younger Elizabeth! She is chastised with the slipper and hairbrush across her hands, as well as being bent over, stripped waist down for a humiliating sustained assault, verbally and physically!
Click these exclusive images below which are from this forthcoming movie! SpankMyBottom members will soon be enjoying this remastered movie at over 2200kbs playback!
Well? I hope I've teased a few of you with one of Elizabeth's jaw dropping films from a few years back, to be honest, I'm not even sure this was ever shown, certainly NOT at this high playback rate for clearer viewing! Don't forget to check the home page of SpankMyBottom as there will be a free movie clip when this movie goes up!
Back soon with more updates and SpankingBlogg exclusives, which is why you are all here, right? 🙂 Don't forget to check my other blog HERE later, I may even post a clip of Elizabeth there!
Exclusively and suffering in the cold and grey,
Chief.