I know I have posted both below, I'm sure, but I felt that it was worth posting again since I had a rummage around my archives and know that there are galleries etc which will easily show what I was watching.
Punished Parts from SPANKING MAGS was one of Nikki Montford's severest films I had ever witnessed in person and it was every bit as severe as the clip and images show here. However, what you must also remember is that this girl could take and demanded we punish her harder, but online, there are certain limits we should respect ourselves, however, what you see here is a very genuine and severe consentual punishment movie that lives up to its name as Nikki's privates, inner thighs, anus and bottom are all spanked strapped or caned! Simply stunning and is STILL superb!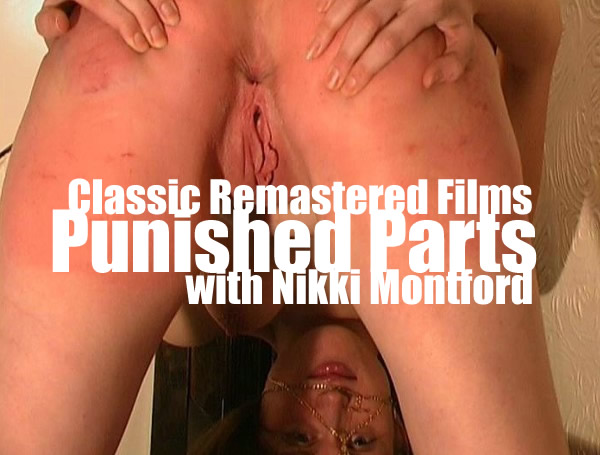 Also Click on the images below to access another free gallery from this outstanding movie and a free movie clip, so those who hadn't viewed this will get a darn good idea of what it's about! This remastered Hi Res movie is EXCLUSIVE to SPANKINGMAGS.com
Check out the pricing of this site, it contains shed loads of movies and extras and is one of the cheapst HQ movie sites around for the content which will easily hammer remaining space in your Hard Drives! SEE MORE HERE
**************************************************
Finally, below, I came across this fantastic filly from SpankingServer in my archives and boy is she hot! Check out the fantastic Nicoleta, I'd "a letta" her go over my knee for a long hard spanking!
SpankingServer has a ton of her stuff, check out the images below, and yup, she's punished on that fantastic legs akimbo contraption and given a good pussy whipping too!

Hope you enjoyed these, back soon…
Chief.