From the very latest film shoot, hot off the press and out today, check out my images of new girl Hannah Crawford's "Bare Bottom Detention". This naughty and very sexy looking brunette gets a proper OTK spanking followed by the slipper and cane from a very fierce looking Headmaster, don't let those comfortable grey shoes fool you! He's pure evil and properly "Old Skool!"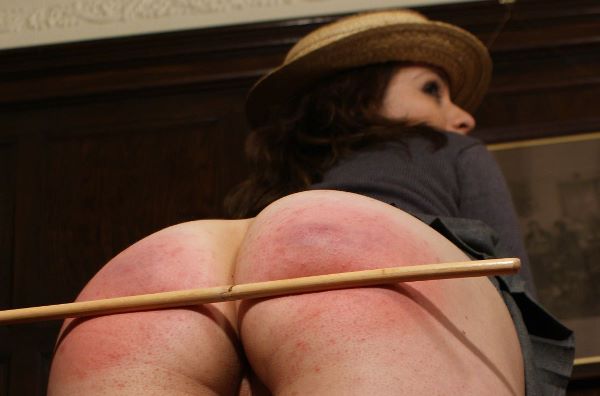 A big bottomed teen who I'm sure is going to be much requested, I am currently hassling the editor for more content!!!! LOL! MM mmm!
Check out these special (reduced size) preview pics which members at SpankingOnline will be downloading right now!
I promise to get you much more of Hannah – thanks to SpankingOnline, the site that ALWAYS gets the newest and latest content 1st of any site in the SpankPass Network!
Remember that I told you all about the new look makeover of SpankingDigital.com – well, to celebrate this better design, I have made some more galleries of some of my recent faves I have been viewing.
What can I say about Dr Cameron and his 2 slacker girls (none other than Miss Catherine Corbet and Pandora Blake?)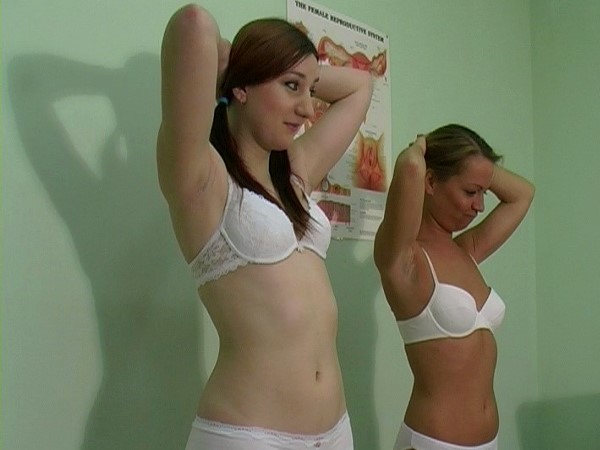 SpankingDigital has a massive variety and array of Discipline and Spanking films, 100s of em, in fact – as I remembered when watching this old classic with the now sadly retired but not forgotten Cat as she is tied down and the leather flogger is introduced to this willing submissive.
If any of you remember this girl and want to share your best memories or requests I will try and help out where I can!

**********************************************************
Another site that has had a recent makeover that I have rarely featured but well worth a look is Bars and Stripes
The best thing about this site, apart from the idea of female prisoners punished in cells and restraints, is the fact that Leia Ann Woods has featured so much here!
There are plenty of fantastic British girls including Amelia Jane Rutherford as well (joy) but for today, check out this fantastic double trouble "Playing with Fire" feature – with Leia Ann Woods and Stacey Reece, who are both thrashed for their sexually explicit & very erotic lesbian cell romp!
Two of the most gorgeous inmates you are likely to see. And see lots of them you will with girl on girl sexual encounters, strip searches, cavity searches, girl on girl spanking, beatings, floggings and canings.
Check out the many FREE samples and teasers at the new look BARS & STRIPES
**************************************************
Finally, I thought I'd feature this unbelievable and evil OTK spanking courtesy of Dallas from DallasSpanksHard – The reason I don't feature Dallas as often, is not because I don't rate the guy, far from it, he's "awesome" – it's just that I know he' probably heavily featured elsewhere, but I just *had* to show you this one with poor Audrey! This girl, I thought could take a spanking but she is visably brought to tears under the relentless shovel hands of Dallas! I remembered when Sierra Salem was his partner many many moons ago, she would recall her many severe spankings – well, Dallas just goes from strength to strength.
So, apologies to those that may have seen this classic from last year, to those who haven't enjoy the pics below, they don't do the movie justice! However, at the risk of hammering my bandwidth, just enjoy the pics for now!  🙂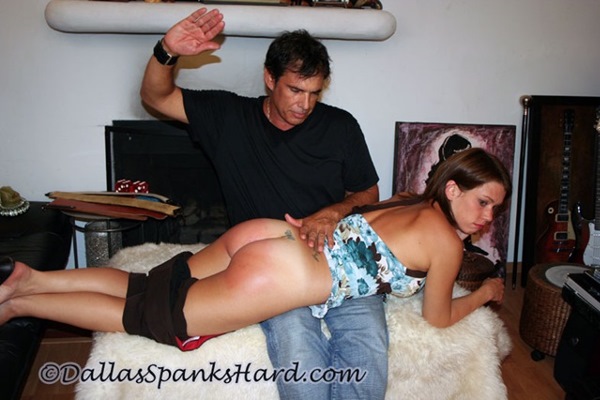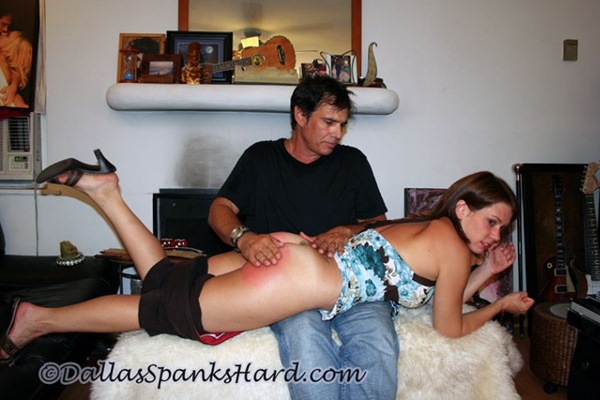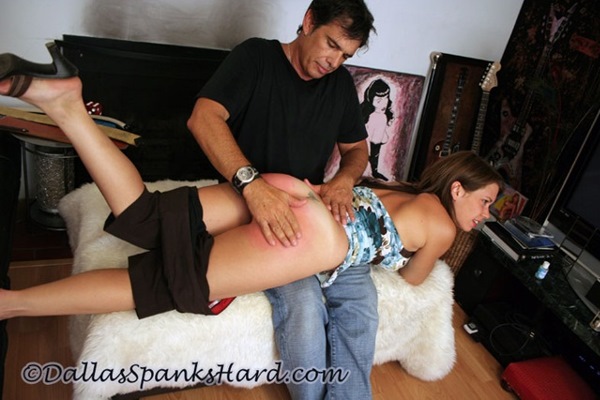 Ok, hope you enjoyed these little updates from me today! I have already promised that I'd bring my Japanese girls, so sorry about that, and what I do know is I will have LOTS of new content to check over and once that's done, you'll be the first to know all about it! Take care all…
Regards, Chief.