I couldn't make this filmshoot, I was looking after my elderly relatives instead – but sounds like it was a good one with a great location and some impressive new girls and a frightening male Dom that was only interested in one thing, thrashing the living daylights out of these brats! I think he was infuriated with them, anyway, I'll get to see some movie content early next week so will let you all know ASAP!
Check out the images below, what I do know is that SPANKINGONLINE will always get the very latest content first and I've been told to expect an update this weekend!
So take a look at the pics below for a sneak preview from Day 1 of the 2 day shoot.
Click on thumbnails for the larger image: Gotta love those new uniforms the girls are wearing!!!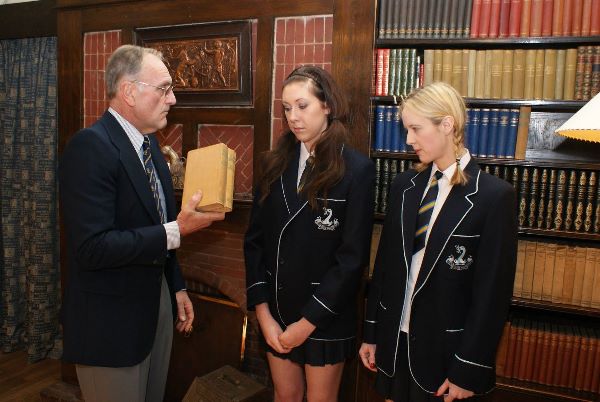 I do know that SpankingDigital will also get a brand new movie next week so you have 1st choice of the possible images above being seen in HD quality playback!!!
****************
Talking of brats, I must show you the latest update from Firm Hand Spanking with possibly one of my fave all time girls, Samantha Woodley. This is possibly (in my opinion) one of her sexiest knickers down (and what knickers!) and brattiest roles for a long time, check it out below


Samantha caught with alcohol in the dorm earns her 10 swats with the board – bare!

Visiting her friend Chloe Elise at an exclusive athletics training camp, Samantha soon learns the penalty for bringing in alcohol as she watches Chloe being paddled Brat Camp style – bare bottom!
Samantha bends over for her paddling even though she's not a student there. Shorts and gorgeous pink panties down (oh boy does she look cute!!!), she feels the burn of that holed board for a full ten swats!
CLICK HERE for the Free tour and sample Clip
Back soon with more updates, apologies for not having more today but my laptop is playing up, sadly! Grrr!
Regards, Chief.