Welcome to one of my fave American brats, Pixie, at her aptly named Punished Brats website comes this fantastic new movie! In this latest movie update which is now out in FULL, check out naughty Pixie winding up Susan who 1st of all threatened her bratty behaviour with the classic "Don't make me come up there" threat…but eventually, as you'll see below, Susan does indeed "Come up there" into bratty Pixie's messy bedroom and gives her a right old thrashing with a nasty looking hairbrush!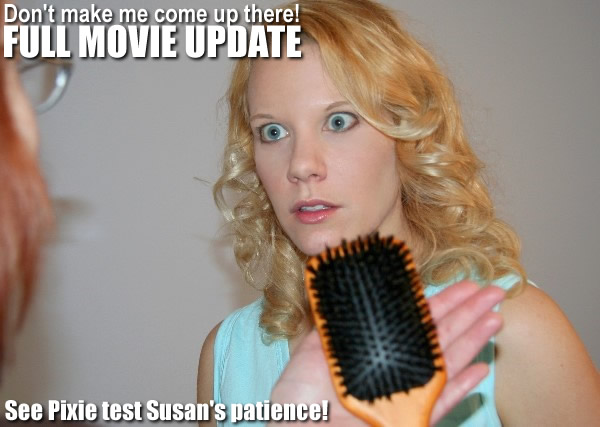 Check out the images below, I particularly enjoyed the PJ's being pulled down, her bottom spanked then of course those tight knickers yanked off for the brush to do its horrible job!
Of course, Pixie gets punished by David Pierson too, however, checking out some of his more recent updates, he's been a busy man sorting out the colour of some very cute girls arsea, and I must admit, I look on jealously as I see some of the sweeties that have recently ended up over his knee! You'll see what I mean below! First up is brunette Erica with what I can only descibe as an ass to die for! I see you checking out her butt, David! LOL 🙂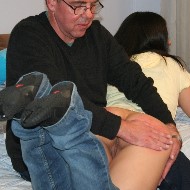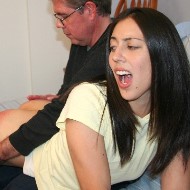 Then of course there is Amanda Rose who looks simply stunning…and I love those panties!!!


Check out the HOME PAGE here for all the latest updates and FREE Sample clips
Do you remember that I recently told you about the new movie that was coming out at FetishFlixx? It is called "Thursday Discipline" and I had this FREE PAGE GALLERY made earlier today. It explains the whole domestic routine of this couple and I will says it's a winner as there is some cracking strapping and caning scenes later in this movie – however, I can't give it all away or I'll get told off, eh? There is a sustained spanking scene clip and some revealing pics, so you WILL understand what it's about!
**********************************************
Finally today, at Firm Hand Spanking the delightful Samantha Woodley is featured in one of her more revealing (literally) punishments as she is punished naked by her partner across the bed, all I can say is this is arousing to say the least, and you know how beautifully she cries as well as looks, seriously one amazing doll! Check it out below for the FREE Gallery of the latest updates as Sam finally gets punished with the drilled wooden paddle!
Now I have added a few extra pics from this movie and you'll marvel at the site of her spreadeagled across the bed!
Now you must promise me not to got too far away as I have news of a brand new film shoot that has taken over 3 days to complete.
FRESH NEW Girls in Great Britain to the scene, that means more humiliation, more intrusive camera angles and gorgeous teen bottoms spanked and turned red by the slipper, strap and cane!
ALL COMING SOON TO THIS BLOG!
Cheers,
Chief.