Coming out either today or latest tommorow (it's that new) is the long awaited remastered movie of Catherine Corbet with Miss Smith and also a small part with my lucky self! I had the honour of spanking and caning Miss Corbett, truly an unforgettable experience, she cries and whimpers so beautifully like no other! Anyway, I digress, this movie will be available in a much higher resolution with added images, be sure NOT to miss this latest Ezine Update at SpankingMAGS!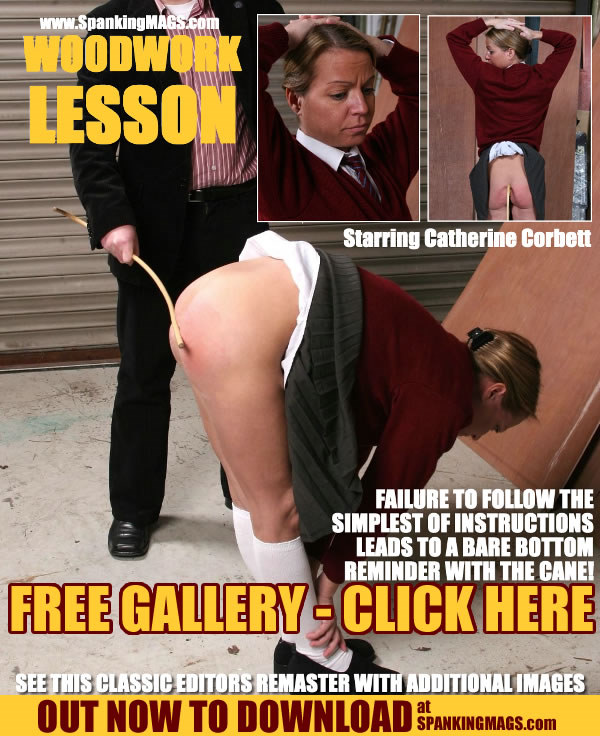 I will upload a special free clip clip at my other blog HERE later today so be sure to check it out there
***********************************************
My last couple of updates today cover MORe schoolgirl punishments (oh shame I hear you cry!!!) Both these movies are released in far higher specs and will greatly add to your viewing pleasure! First up from FetishFlixx is the movie "Schoolgirl Disgrace", both movies are with sexual themes, and in this movie you get to see Paige being frigged off by horny Kara Jayne. Inevitably they get caught by Miss, punished outside and then taken snivellng to HeadMaster who really deals with these 2 sluts. This is an excellent caning movie and features some excellent shots and close up shots of welted buttocks! There's even a good bonus at the end with Miss getting is hard (and I mean HARD!!!) across her full wobblesome cheeks with hand slipper and the cane! I was cheering Head on at the end! Bravo!!!
This site alone has 100s of remastered videos, all Hi Res playback and features some great vids, with 4 main themes: Schoolgirl – Domestic – All Girl and a growing section of Rosaleen Young remasters.
Finally from my original update today, I'm hoping this will be out later today or by tommorow as it's a corker!!!! This is the first film with gorgeous Jasmine Johnson in HD. Yes, glorious real pure High Definition playback and it also happens to be one of her most explicit and naughty films as the ol' School Doc uses his position to fondle grope and perform an unnecessary inspection whilst having the hapless naked Jasmine over his knee, all the while spanking her delicious pert bottom! (I can't describe this anymore otherwise I will have serious "wood" – so check out the site home page and there will be a free clip, I promise you when it's up, you'll want to see MORE Here at HDSPANK
below is a reduced size vid grab, just so you know what to expect – don't feel too sorry for Jasmine though, she enjoyed this attention!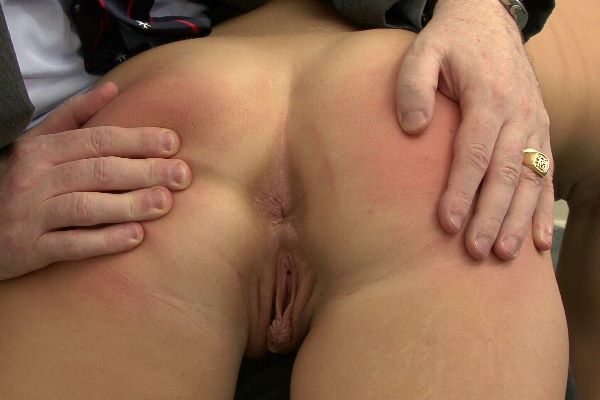 Sample clips and more info on how to view this movie available HERE

OK, I will be back soon with a special prison type update next time, and it's a killer
Regards
Chief