Got some excellent stuff for you here today and it's some really good back to basics spanking, caning, use of the hairbrush and great camera angles getting right into the action! First up, I have the NEW HD film from HDspank.com which has Zoe Montana starring as schoolgirl Michelle in this naughty film "Michelle's Knickers!" Zoe is a great actress, and some of the dialogue at the start, the build up to why and how she will be punished is hilarious yet compelling as she pleads NOT to be thrashed with "Henry" the dreaded hairbrush!
OK, check out these specials from this latest movie which should be out later today, at the time of writing it's not yet up, this blog is once again getting you the excluisves in early!
Michelle has wound up her family so much that simple spankings don't work – as a humiliating and regular punishment and the fact she should parade around in her knickers, with snap inspections for any telltale stains and other embarrassing emmisions should keep her on a tight reign!
CLICK HERE FOR MY BONUS CLIP – this explains part of her early punishment (it's not in HD)
Extreme humiliation, and then there's "Henry", of course 😀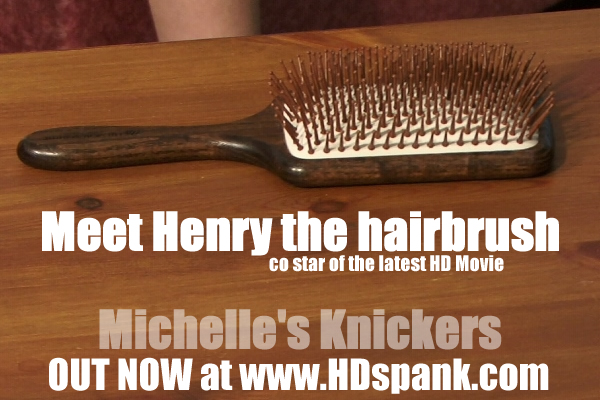 Check out the FREE gallery below which gives you the idea of the OTK punishment
(across Michelle's bare bottom with hand and "Henry"!)

Ok, so this is the latest fantastic EXCLUSIVE HD Spanking movie update, check out the FREe galleries below which show recent movies that are also available in 6000kbs playback giving you the BEST Quality playback ANYWHERE in the spanking world….STILL!

OK, a never before released movie (I've never seen it and if it was ever shown in old 300kbs RM format years ago, it would have been just a few clips) anyway, I saw this on our datasheet and asked for it to be remastered, the Editor was keen to get this done as he remembered it, I'm not sure just how long ago it was filmed, from 2003, I think! It's a 15-16 minute film and has been carefully remastered so it looks like it's just been filme yesterday and at over 2000kbs, the playback quality is better than anything they could have hoped for in 2004!
So what's the movie about? It's called "Thursday Discipline" and stars a young Miss Bradley on the receiving end of a cracking strapping and caning across her bared buttocks! Rumous had it she could take a helluva thrashing and I was able to witness many a gent try and thrash her hard at some parties organised in the past – this movie spares no blushes as she receives a damned hard thrashing!
Check out these pics below which I have cut from the movie!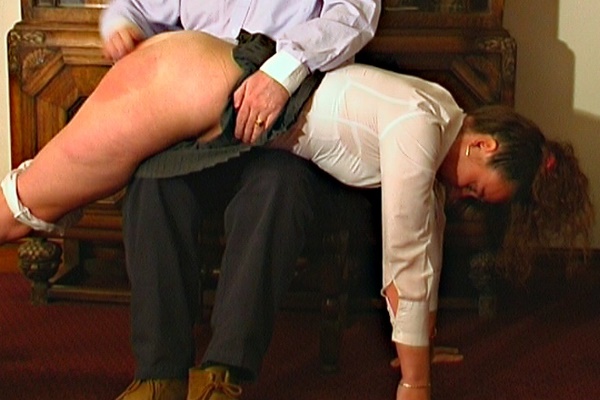 Check out more NEW pics from this movie NEVER seen before until now!




You'll see the various cracking camera angles with the strapping and caning action that other girls would buckle under, but not young Bradders! SEE THE FULL MOVIE EXCLUSIVELY HERE
Another recent update with new girls brunette Cathy and blonde Helen was a film called "New Model" at SLUTSPANKING
See Helen show off to her friend cathy about her new modelling job at a spanking site, what we get to see is her sore buttocks then a chance for her to try out Cathy across her knee! Sadly for both these girls, Helen's hubby gets back early confronted by this delicious site and the lecherous fella takes advantage of the arousing site in front of him! Well, who wouldn't, eh?

This movie is out in FULL with a full HD file as well.

CLICK HERE to view the sample clips and how to download this full movie now