Following some nice mails I received about new girl Justine (she is a doll, eh?) over at SpankingDigital – there is a new HD movie with her as a "Thieving Maid" and I gotta say she is just so damned sexy, it hurts!!! Check out the clip and the free Gallery which are from the SpankPASS Network, of which SpankingDigital is a part of. Click on the pics below to access the free clip and free galleries. Hmmm, pantyhose spanking, very nice!!!
Seriously, what an arse she has!!!! Heavenly!
Anyway, at the risk of getting distracted, she is caught going through her employer's wife's personal stuff, looking for something to steal, she's already tried to pilfer a digital camera! Luckily she is caught and this old skool gentleman will see that we all enjoy watching her get a right red bottom spanking!
The Classic Film Clip I have for you from SPANKPASS is one of my fave films with Sara in the basement getting caned very hard with her appointment with Uncle! I enjoyed watching this earlier today, I am sure those who know it will remember it well too! & to those who don't, enjoy – available in FULL at SpankPass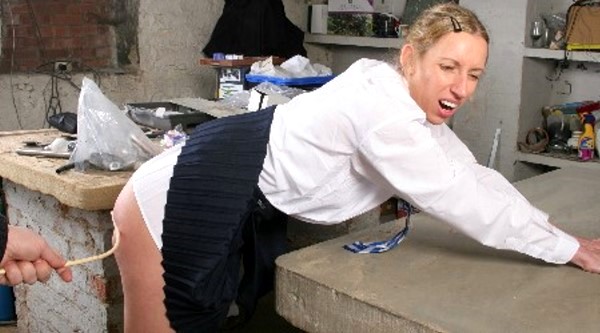 Back soon as always, hopefully with my Japanese girlies too! Chief.