Mmm, my fave subject, it really is! I thought I'd just give you a cross section of 3 fantastic redhead girls who really do the spanking world proud and keep me from doing my work! They are Justine, Jessica and Amber. I'm hoping that you will all enjoy these fantastic clips and pics that I have got from past and present updates covering these amazing models, all different, but with one thing in common, they're redheads, as hot as their asses when they burn crimson, I also don't know if it's a redhead trait, but they look and act naughtier, and for that, I say – bring it on!!!
First up, a couple of fantastic clips of Norway's finest, Justine Rosenberg from a recent Full HD Spanking Movie update at HDSPANK called "False Information"
It's something about those white milky buttocks that turn so beautifully red….below is another clip, an earlier scene where Justine's flawless bottom has yet to be marked as she is spanked for the first time after she is told off!
I know I shouldn't, but can't help myself, these are all new never before seen galleries for HDSPANK – so enjoy these vid grabs from the movie as well! CLICK HERE TO VIEW
Next up is "old skool" redhead, Jessica, who of course has sadly retired from the biz now, but still her site has new updates from her old content and it still goes on strong…
It's also part of the excellent Real Spankings Network – so still gets updated and has a vast archive of her data. I rejoined the other day and was amazed at the amount of content since my last rummage aound – very impressive, God knows where I will find the time to view all her latest stuf! LOL
Check out the images below and you'll see why I am in awe, she's such a naughty girl, into FF, bondage, and good hard spanking and paddling like any good American girl next door…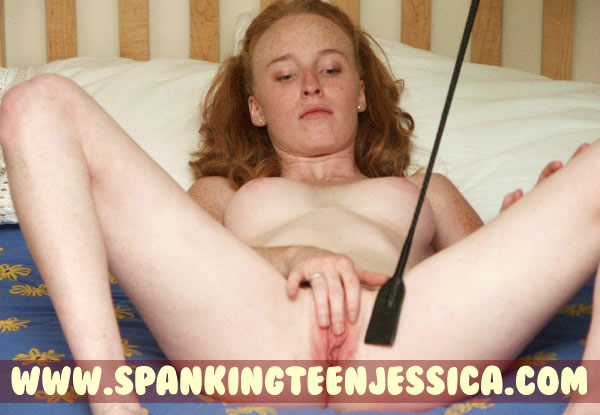 The last pic above was from her most recent update when she's discovered at home with her boyfriend!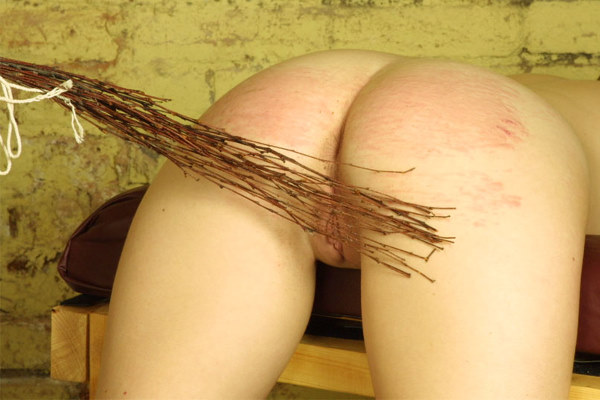 CLICK HERE TO VIEW MORE OF JESSICA'S WEBSITE
*****************************************************
Finally, no redhead update can be complete with Amber from SPANKAMBER.COM – This girl is now well and truly a part of the spanking scene and quite a phenomenon, simply amazing. What caught my eye with the latest update is that Amber used this oh so cute Vietnamese model called Vy (she was featured at AmberSpanks as Amber blistered this cute girl's derriere). Now it's Vy's turn at SpankAmber.com and I'll let these images below do the talking!!!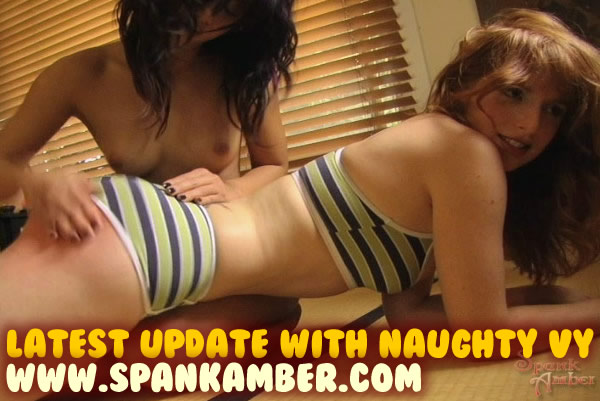 This is Vy's first time giving a spanking and she's been wanting to for a long time. She spanks Amber super hard OTK and oils up and gropes her butt almost as good Amber's daddy does!
See all of Amber's fantastic movies and image sets HERE at SpankAmber.com
Finally, this is NOT a redhead update, nut I just got news of a great new update which will no doubt dominate SpankingOnline over the next few weeks! Once again, SpankingOnline delves into the murky world of catholic discipline of errant females as recounted by our models with this fantastic new production, I love the set, the costumes, the film work and the image set which I've just seen.
Check this out below plus a couple of Exclusive preview pics courtesy of SpankingBlogg
Check out the exclusive images below (reduced in size from the originals)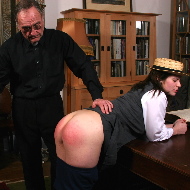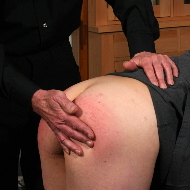 Yes, that's a huge bible opened at Ezekiel from the Old Testament with some damning chapters of retribution! Check out more images available from the very latest update at SpankingOnline.com
OK, have a great weekend everyone! Chief…