I've been looking at some old and new updates today, and had to bring you these mad updates first, hard hitting, great pics and movies and just a little bonkers, check out these cracking free images and clips I've managed to collect for you all.
First up from my fave BEST VALUE spanking site SpankingArchives is this new update! Just click on the image below (please read it first, I cracked up when I read it!)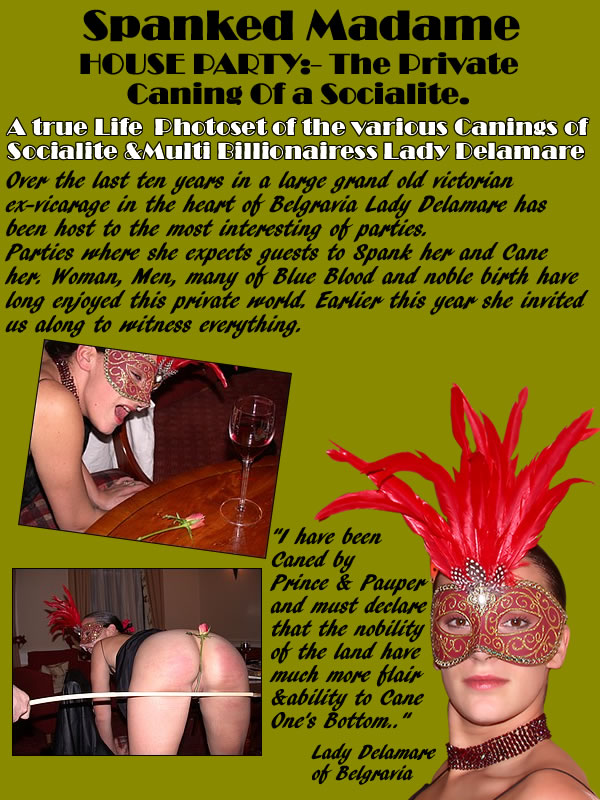 …and over at SpankingTUNES , this site has a new update, there's a FREE Spanking Musical Clip of Kara Jane caught and punished for masturbating (really? oh dear) – another delightfully crackers movie out now! Click on image below for this! 😀

*********************************************
Now talking about a little bonkers etc, I notice at Miss Strict's site over at StrictSpanking.com that among the latest Exclusive update featured there with one of my all time fave schoolgirls, Jasmine (God she gives me the horn, I have to say…the Chief wouldn't be able to spank her over his trembling knee…heh heh) anyway, as I said, check out the FREE gallery and Movie clip presentation which showcases the bonkers world that Jasmine is subjected to…hating homework is no excuse, young lady!
Ok, click on the images below which lead to some amazing images and a caning clip, you just gotta LOVE this girl's reactions, and of course, that wonderful pert ass and pussy poking out from underneath (cold shower alert!)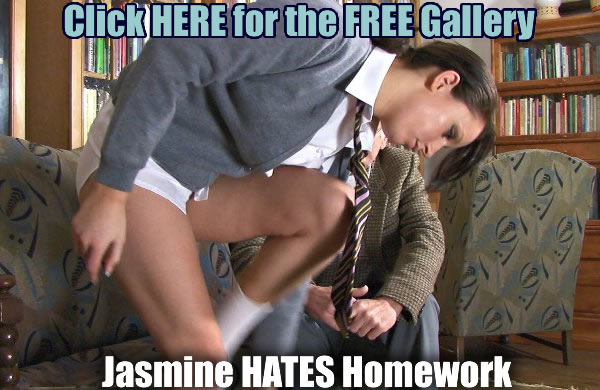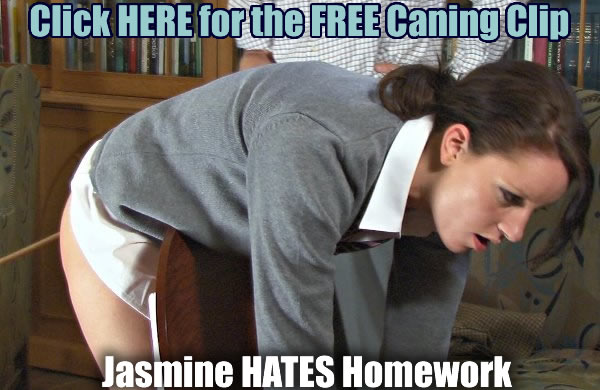 As well as the delightful brand new update above, this website also contains Classic Spanking clips and movies like the fabulous full movie presentation below, remastered for a more intimate look at this barmy but incredibly watchable punishment of Joanna pritchart, in the "Physical Inspection" – an excuse to strip and put the poor girl through a series of embarrassing and humiliating poses and punishments! You'll love the images (many of which haven't been shown before!!)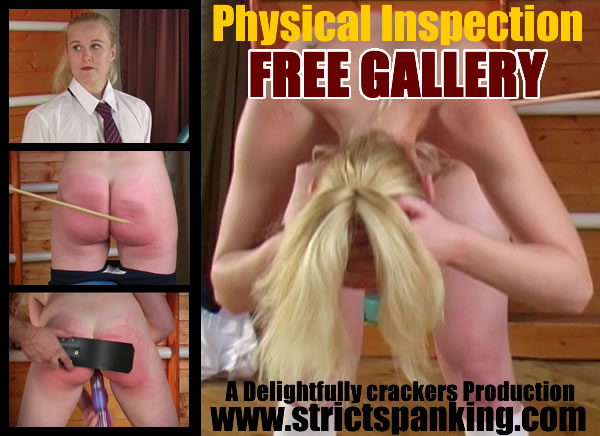 FULL Movie is available to download HERE
*************************************
Finally for now, I was watching one of my most adorable bratty girls, Samantha Woodley from my FirmhandSpanking archives and I just HAD to share these little pics and clips with you all, a classic filmed from 2006, this girls is so damned hot and as you'll all know by now, no one complains better than this uber-brat, Sam!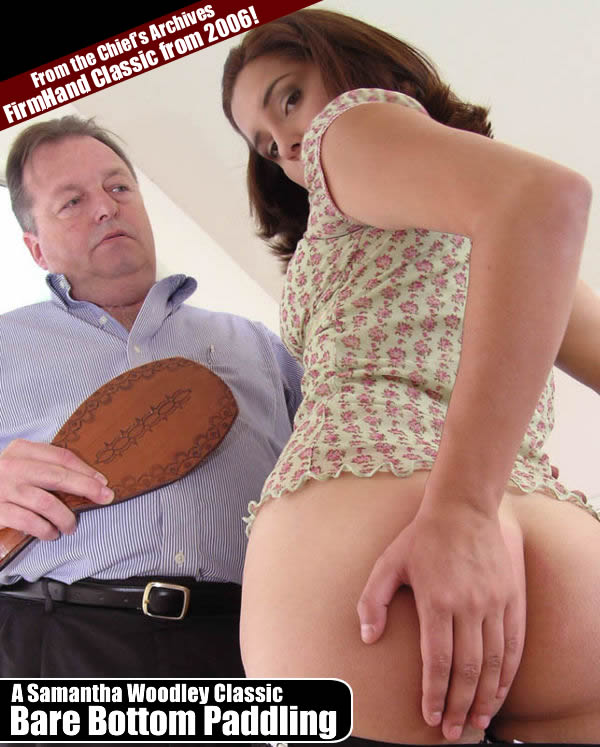 Check out the free images I've got and also a great paddling clip, sorry about the introi to it, but Real media sucks when I try to edit the movie clips, but the playback quality after the first few seconds is great, you'll get to see what I mean, anyway! 😀
Finally check out the movie clip below – she's such a beauty, and I just love those pants and the way she answers back inviting MORE trouble as she's being paddled! 22 burning swats for Samantha, bent over the pool table!
You can view the full movie and ALL of Samantha's MANY movies exclusive to FirmhandSpanking.com
OK, phew! Bonkers but HOT! Please don't go far, as I have incredible news of a new movie package update coming to NAUGHTYBOTTOM.com – but you'll have to come back later once it's up, I promise you it'll be worth the wait!
Teasingly…
Chief.