Hi everyone, I do hope that Sylvia's childish teen text language didn't grate with you too much, despite her tendency to spout gossipy girly drivel, there was some good stuff there and that's what matters. Better still, girls like her deserve a thrashing and no doubt you'd have seen her in some previous movies (think she was recently at SpankedSchoolgirl and at SlutSpanking getting her wide behind spanked!).
"So how did your Hols go, Chief?" I hear you all say…well, the Isles of Scilly are nice, but seriously it's like stepping back in time 30 years and also a bloody cash based economy, they hate debit and credit cards everywhere, so I had to leave a day early as I had run out of cash for chrissakes!!! The bank machine on the main isalnd had run dry! Still, we spent a night at St Ives in Cornwall which was wonderful. Check out the images below. Then I have some nice new updates and oldies that I was viewing earlier.

Nice eh? We had some nice days but April in the (far south west) UK is still a bit iffy this time of year.
Anyway, enough of the tittle tattle, you're here for red thrashed ass, and RED THRASHED ASS is what you'll get!
There's been some naughty stuff out since I was away, most notably, one of my fave American girls Debbie Fraser, who I know I had featured recently has now had one of her remastered movies uploaded for FetishFlixx members – what can I say? The poor girl got a damned hard spanking & caning over that horse and I should remember it as I was the lucky guy thrashing her awesome chubby teen behind, Juts check out the free gallery and promo clips by clicking on the images below and you'll understand how this girl was brought to tears!
FREE GALLERY BELOW followed by an EXCLUSIVE 30 Second CANING SCENE CLIP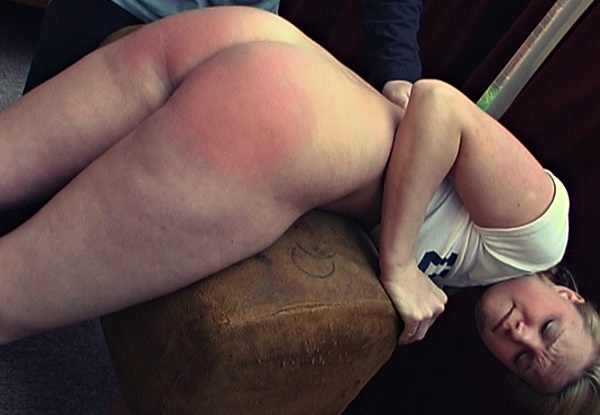 To see ALL of Debbie's horrific and humiliating tearful punishment – CLICK HERE
I have been going through some archives of SpankingDigital (as you do) and came across this old movie from around 2005 and it's a marvellous feast for the eyes, even after allthis time, it's testamount to the quaity of the films that were shot even all those years ago, ok, – it's in Real Player format and not HD quality or filmed on HDcams (it was filmed in 2004/05, after all), but it's STILL worth watching, and the FULL movie, well, this is only a taster of this fantastic Dungeon punishment special with Hanne and Natasha's pert and bouncy buttocks getting flogged, spanked, and then flogged more with a variety of specialist rubber and leather…check it out!
THIS IS AN EXCLUSIVE 2 MINUTE CLIP – Please right click & save file for easier playback.


Also check out the images from this movie below: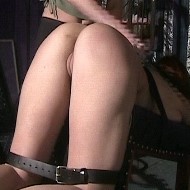 This FULL Movie can be downloaded EXCLUSIVELY HERE
Now that I have shown you something old, here is the very next movie which is another early SpankingBlogg EXCLUSIVE for SpankingDigital Check out big favourite Cathy as she gets into trouble caught by her miserable hubby, wanking off in the bath! Oh yes, it's an excuse to see cathy's lovely naked body and that mesmerising big bottom get a spanking we all know she deseerves!
There are some early images below and if you CLICK HERE – when the film is up, you will be able to download a FREE Sample clip

The Story 😀
A bath time for any teenage girl should be a private relaxing moment. However for Cathy the phrase "relaxing" took on a whole new deviant meaning. She decided as the house was empty she would spend half an hour pleasuring herself thinking she would not be caught with her Husband at work! However her security guard husband had finished his shift early. Already bitter that he never made it to be a policeman and had to settle for being a lowly security guard he was livid when he walked into the bathroom and saw Cathy with her fingers deep inside her wet gaping cunt. He decided a damn good thrashing was in order and wasted no time in getting to grips with her big very wet bare bottom! Dragged out of the bath she was given a thrashing she wont forget in a hurry and she wont be putting fingers where they shouldn't be!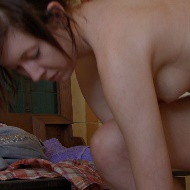 See this FULL movie like I have – CLICK HERE
Finally, a SpankingOnline film Exclusive – one which I have really enjoyed viewing as it stars both Cathy and Jasmine, not sure if you've seen many images from this very naughty schoolgirl movie, so here is a gallery I found just updated of this film! Just love the settings, that austere kitchen , the depression of the girls in their school uniforms being told to strip and getting the hairbrush across their backsides! Ouch! Then the shame of going to school afterwards with a sore throbbing red bottom after their humiliating naked corner times!

View via the SpankingOnline website…
Or as part of the 4 Site SpankPass Network
It's good to be back!
Chief