Hi all, been very busy this week, so I apologise for not getting back here sooner, to make up for that, I have some cracking updates and stuff I have been watching with afar more sinister tone in them. I'm sure you'll like the severity of some of these punishments and I've quaffed a fine bottle of wine, puffed on a nice cigar and just relaxed and watched these girls go through hell.
So enjoy my compilation of nasty and deserving punishments of brats, arrogant teens, and just women who should know better!
From Strict Spanking first of all are some classic and new severe punishments!
Emily Baxter really can take a damned hard punishment, just click on my special free clip below and you'll see exactly what she can take as she starts to buckle under the relentless strokes of the cane!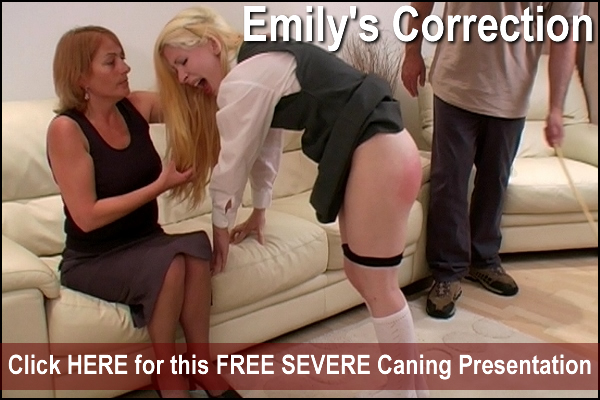 The FULL movie and associated vid grabs extra Hi Res Images etc are available at STRICTSPANKING.com now
Also out now to view is the lovely Catherine, this is one girl I am fast becoming a real big fan of! She has the most amazing spankable wobbly teen arse around, and of course it doesn't take too long to view this beauty with her pants shamefully down and getting a good hard thrashing! What's more, it gets better as she's in that austere school uniform! Lovely!! See Catherine take on the slipper, here are some teaser pics to get you going!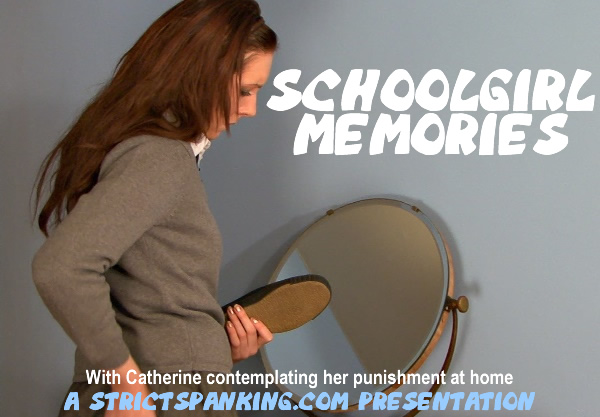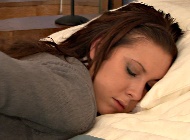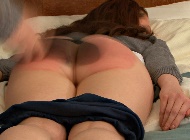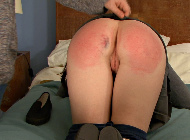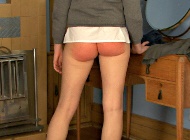 OK, time to view some SEVERE Classics, I'm sure some of you have seen these before, but to those who haven't, you're in for a treat! Just click on the images below for links to galleries and great movie clips most of which I was watching earlier. You'll notice some classics from girls such as the painfully thin Emily dribbling uncontrollably whilst being caned to Nicky Montford taking a helluva caning or 3 for starters!
Recent update in glorious HD from HDSpank, who'd want to miss Jasmine being rudely inspected nice n close by the pervy School Doctor and punished, I wouldn'rt be able to control myself!!

The FULL movie is out now HERE
Nicki Montford and mad bad Emily feature in these wonderful remastered clasics only at SPANKINGMAGS


See the naughty and severe spankings and canings below!
WARNING: Contains secenes of dribbling minnies and severely welted buttocks!


These mad and bad movies I watched from my SPANKPASS section, I love Zoe Montana's ability to take the cane, almost buckling but not quite, that's quite se as she has thre! & the other movie was called School in Disarray, Miss Smith was unable to control her girls despite her own discipline, and the Head and the school inspector come in and take charge, ending in HER being caned in front of the girls as well, an absolute gem of a movie!!!

Finally 2 faves from Spankedschoolgirl, one recent and another a classic, the girls, the uniforms (especially seeing the girls in those gingham blue dresses!!) Enough said…just ENJOY, I did!

Before I go, I also had to show you this wonderful movie out currently at SpankingServer, I love the medical theme, so I hope do you!!! Damn those East euro girls are F*cking HOT!

Enjoy the weekend everyone!
Chief