I have a nice selection of free stuff for you all to peruse over, from many of my favourite girls recently and there's some great scenes from some amazing movies that are out right now!
So enough of my waffle, down to the free content and some ideas for you all to mull over and decide what to view further, if you so wish.
Disclaimer: All content below has been viewed by The Chief and I can recommend any of this that you will see!
Guarranteed cold shower material!  😀
So from SpankingOnline – I have found some NEW Promotional materials that better expain what is currently available. The below movie gallery features Hannah Crawford, a teen with am amazing set of WIDE buttocks, not too dissimilar to the naughty minx that I love, Catherine, who has a fantastic body and I love seeing her bend over, long legs akimbo and embarrassingly handled and spanked! These 2 brunettes are fast becoming my fave girls at the current SOL Network and I gotta say they seem to know how to get the MOST out of a girl's unfortunate position, camera angles nicely positioned to intrude further than they'd want, adding to MORE of her naked private parts and bottom humiliation!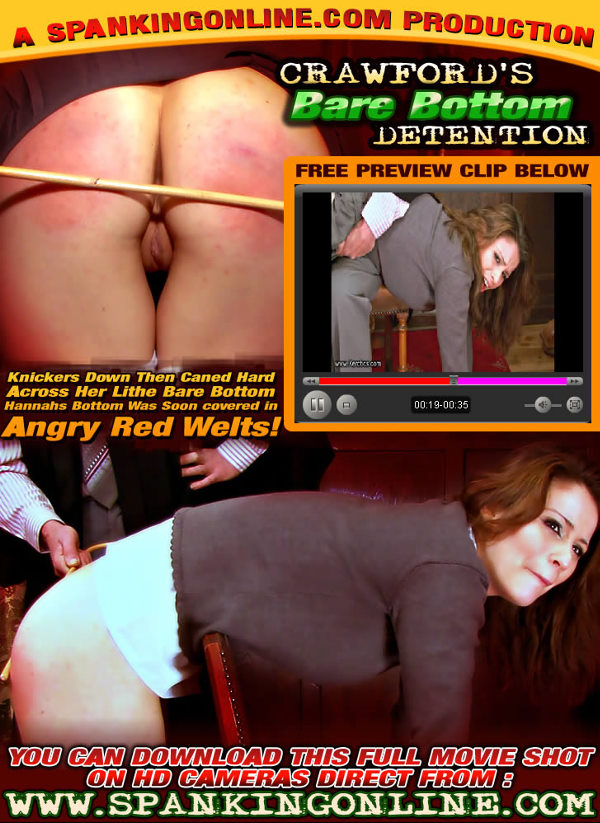 & FOR ANOTHER BONUS FLASH CLIP – CLICK HERE!
Don't forget there are updated FLASH Promos on the SpankingOnline Home Page showing what has just been updated!
Now of course, you should know by now that SPANKPASS is 4 sites in 1 (including SpankingOnline) and so can offer you a better value membership if you have a little extra cash to splash and AND OF COURSE >> the time and inclination to download your movies from 4 sites (otherwise you'd be wasting your time and money and then I'd recommend SpankingOnline, even if it is a MASSIVE site!!!)
So here's a few things that SPANKPASS members can view from recent updates across this network!)

I have just noticed that the FULL File of Heather's fine caning movie is out for members at FetishFlixx.
This features one of her hardest and most painful caning punishments that she ever had to endure, so apologies if this has been posted before, but I know that at least one gallery below is new as I had it made this morning! So enjoy the FREE pics and the Movie Clip. See for yourself.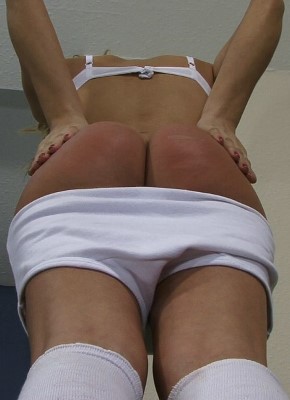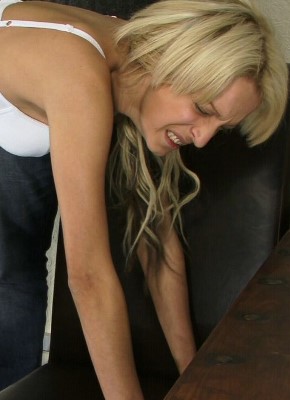 HEATHER'S FULL MOVIE CAN BE DOWNLOADED HERE
Amelia Jane Rutherford is never far from my mind and there's an excellent update to her "Lawyer Flogged & Spanked" movie exclussive to BARS & STRIPES


Check out the images below taken from this movie, it's a corker, and AJ is restrained on the cross and first flogged then strapped, as she squirms and shouts out in pain and embarrassment that her toned long legs and naked pert cheeks are thrashed, definite cold shower material this end!!!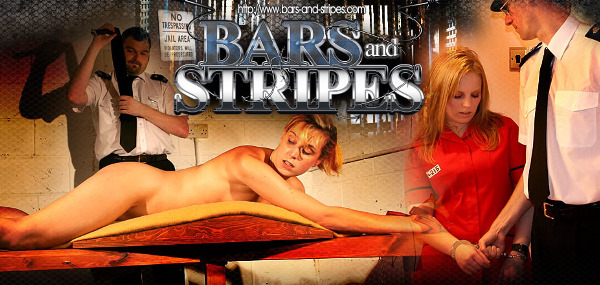 If seeing girls in correctional institutions, punished and abused behind closed doors in their stark red unforms are your thing (and quite frankly, it's a great theme!) then CLICK HERE to see the Home page and the extra Promo Videos including one with Amelia Jane Rutherford from the above punishment!
OK, here's a fave of mine that I was viewing earlier today again from SPANKEDSCHOOLGIRL – that blonde Paige is sure a naughty NAUGHTY girl and this FREE gallery and Movie Clip just shows you what a cracking movie it is!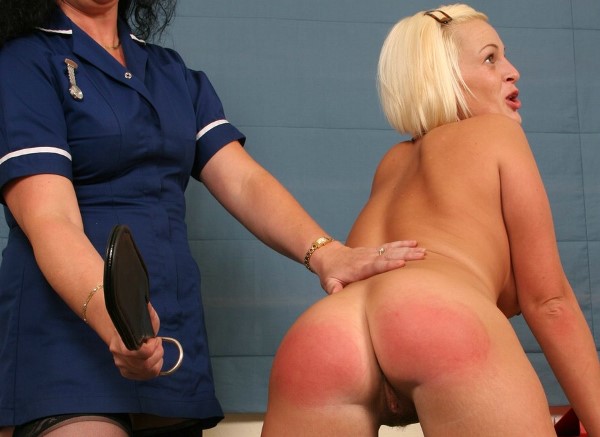 You'll find it only at SpankedSchoolgirl – and this site has currently some fantastic updates! Just See for yourself HERE

OK, I had to list this movie: I watched this cracking movie of Justine spanked and thrashed with a nasty looking wooden spoon earlier today from SPANKED AT HOME
ow as you know, redhead Justine from Norway is one of 4 girls featured in this girl next door type spanking site, I have to admit that watching Justine (and also new girl, Amy Hunter who I'm sure you all know as well) really make this site worth every penny of the membership, even if most of Justine's films are in Norwegian, I think it adds charm & you definitely know what is happening…
So, anyone want to learn to count to 10 in Norwegian??? Let Justine show you as she thanks Arnold after every stroke of the wooden spoon below.
This MOVIE is called "PUNISHMENT DAY" and this clip is EXCLUSIVE to SpankingBlogg  -it's 11.3Mb and plys back at over 2000kbs in WMV format!    😀  😀
Click on the image below to play this early part of Justine's punishment counting to 10.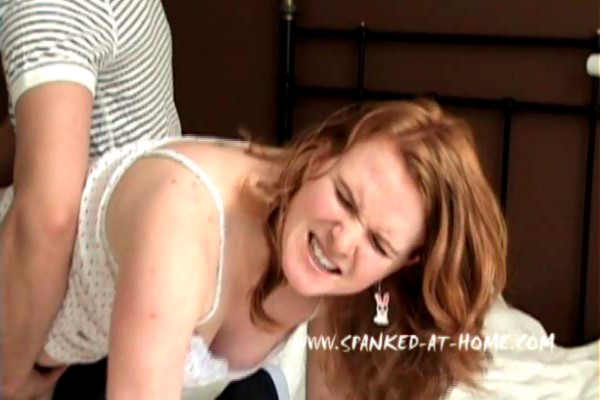 After the wooden spoon, Justine was subjected to this horrible looking thick black strap/paddle to ensure she got the right punishment!



To see ALL of Justine's MOVIES including Full size Picture galleries – CLICK HERE
I was gonna close but I got a mail from David Pierson showing me this fantastic update, there's a FREE Clip on the HOME PAGE HERE
Just look at Sarah, and the way she wriggles and squirms across his lap, I am now more convinced than ever that he has purchased some sort of protective underwear, as all that chafing and movement from beauties kicking their legs, rubbing their crotches in my pelvic area would induce some sort of Krakatoa-esque eruption, so my "Fair Play Award" goes to the professional Mr Pierson. LOL

 
See how he deals with bratgirl Sarah below.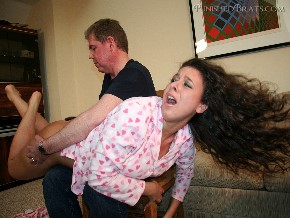 I shall be viewing the FULL Movie next – you can do so HERE

Ok, finally, check out this mailer I sent out a few days ago which remembers the most amazing and sustained punishment of Pandora Blake. Miss Strict has managed to get hold of this update and there are, I believe, some additional images of her punishment, which also involved a rather hard CANING!


Click on the image below for the first part of Pandora's Spanking, marvel at Pandora's wobblesome buttocks, they sure can take a sustained punishment when she was on a film shoot, a remarkable girl! Pity I never met her on location, but, hey ho, that sometimes happens!

then…CLICK HERE FOR THE HIDDEN CANING GALLERY!
This is a FIRST SHOW to all you lucky readers!!!
FULL  MOVIE IS AVAILABLE FOR DOWNLOAD HERE
ok, that's really it, have a great weekend everyone, it's a Bank Holiday here in the UK, so I fully exopect the weather to be site as usual! 🙁
Don't forget to read my other blog which I will be updating later…
Chief