Hello everyone, I'm still recovering from the amazing new site BRITSPANK.com and their EXCLUSIVE NEW CONTENT 


 I will be posting about more of their films and further reviews shortly, but today I wanted to start a NEW Feature here at SpankingBlogg where I showcase old and favourite films of mine from various spanking sites around the globe! I'll be tagging this in "Classic Spanking Memories" and it's sure to be a winner!
So to start today, here is a lesser known film from FETISHFLIXX.com that has it all, extreme and severe home discipline by Uncle of his neice in her school uniform, her pyjamas, in fact, poor Gemma (below) is punished on a regular basis, but don't feel too sorry for her, this stupid brat deserves everything she gets, and as you'll see – SHE SURE DOES!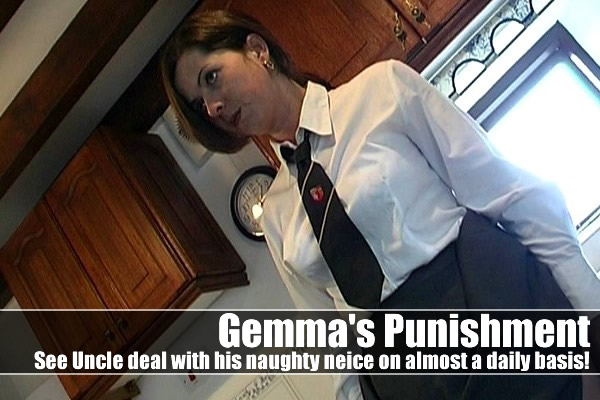 FetishFlixx contains 4 Exclusively Remastered Hi Resolution Film Sections:
Schoolgirl – Domestic – Rosaleen Young & Girl/Girl.
There are now 100s of films to download with yoru membership, but I will focus on this film today!
This film "Gemma's Punishment Needs" is based in the "Schoolgirl Section", and as a bonus, she's punished at home by her fed up Uncle who only knows how to discipline as you'll see from these punishments that I have shown from one day to another, they get harder and nastier in his effort to sort out his damned neice! Check out the 1st strapping clip and images below as Gemma's already red swollen and bruised wobblesome cheeks are given a darned good leathering with his own unique brand of verbal chastisement and humiliation!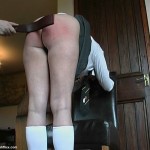 CLICK HERE FOR THE FREE STRAPPING CLIP
The following day, Gemma is caned hard & sent to bed early. What you'll see is her summoned in her pyjamas, and once again, her large bare bottom gets a horrible thrashing with Uncle's trusty Rattan Rod! This is a severe scene of caning and the images and clip below will give you an idea of what gemma suffered, I think you'll appreciate the force of the cane and those welts as testamount to the severity of her humiliating caning! Added to that, as the stinging sensation started to burn on her cheeks, she was forbidden from rubbing them better!!! Free images and clip below:


CLICK HERE FOR GEMMA'S FREE CANING CLIP
This is a reasonably long play movie (approx 30 minutes in length) and lovers of schoolgirl and home discipline will enjoy the interaction of gemma and her Uncle! This film is part of the 100s available to download today.
CLICK HERE FOR THE FULL TOUR PAGES
If any of you wish to share or discuss your experiences or want me to review a film, please leave your comments or mail me.
Regards
Chief.