I have some of my fave images from SPANKINGSERVER for you and these are incredibly HOT – with 2 of my adorable themes, the very naughty pussy strapping punishments and a girl fully bent over getting her open exposed bare bottom a good hard thrashing!


So without further ado, check out the images below of the various pussy strappings that are carried out on the most beautiful girls from the Czech Republic and Eastern Europe. I never tire at looking at these films and the amazing image galleries that are on offer at SpankingServer who do this subject better than any other site I know.


Sorry, couldn't resist the above little Motivational Poster injoke!  😉
Check out these superb images below!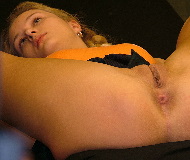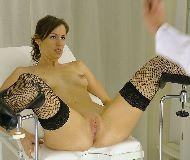 I don't know whether it's the vulnerable position, the humiliation of being placed either in the Gyno chair, or having their legs held and tied akimbo, exposing their most intimate parts, parts that should never be thrashed with a rubber and leather strap and paddle (it doesn't take much force down there to get a stinging punishment and swollen parts, which usually result in a tear or two welling in the girls that are put through this sort of punishment! But I do find it incredibly erotic to look at…
Of course, having your bare arse stuck out and bent right over to receive a darned good thrashing is embarrassing for most girls, and the below punishment , it's obvious to see the grief that his beauty is enduring for the cams! mmm, what a peach!!!


See more images of this punishment below!!!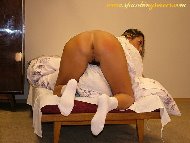 Of course, you can see the wonderful impact shots of this euro teen's gorgeous bottom as the leather strap crashes down on her unprotected derriere – marvellous, don't you think?
MORE IMAGES and an Extended FREE TOUR PAGE – CLICK HERE


I will be back tommorow so don't go far, I have some very interesting new free spanking updates for you!
Regards, Chief.