Got some great freebie content and news of brand new updates doing the rounds at the mo! There's some great stuff here, so settle down, fetch the wine, light that cigar and re-lax! 😀
Helena is a girl that is fast becoming a firm fave of mine as it's been a long time that a newbie such as her has been willing and able to take a much harder punishment and she has the perfect fleshy backside to take anything that lands there, forcefully – whether it be the Slipper, hairbrush – or RATTAN!
Check out this update from BRITSPANK, the new site (so this is EXCLUSIVE to that site) – Helena's buttocks are caned HARD, and these large images sadly don't do the force of the punishment justice but the movie OUT NOW there does…
CLICK HERE FOR FREE GALLERY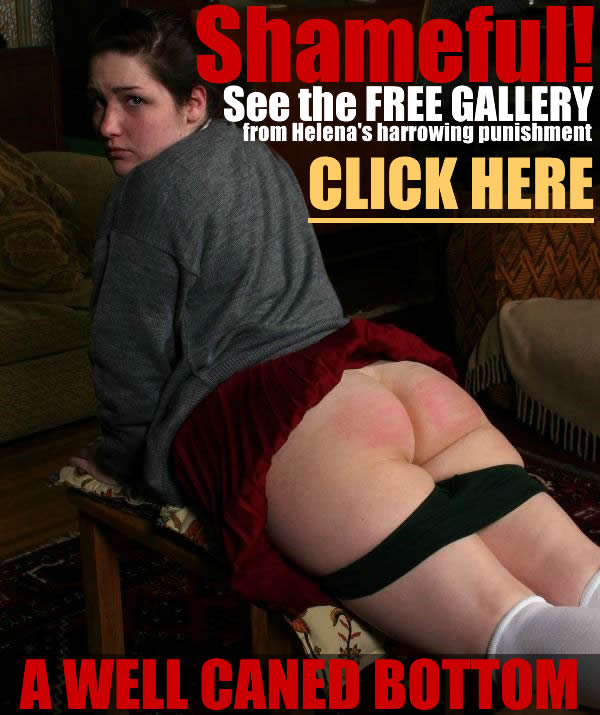 FULL MOVIE AVAILABLE HERE


The Home page of BRITSPANK also has another helena movie advertised and there's a FREE SAMPLE of that HERE
Lovers of Rosaleen Young will be VERY HAPPY to know that another of her old movies, one which I must admit I've missed, is now ou at SPANKINGMAGS and it's called "CAR WASH" – typical Rosallen backchats mum when she avoids washing the family cars, preferring to loaf about eating in the kitchen, she's soon taught a NASTY HUMILIATING LESSON, ad she brats as only Rosaleen was capable – pure spanking entertainment!!!

Don't forget that SpankingMags has a NEW NON Recurring option and also some amazing 3 and 6 month OFFERS on longer term memberships

Recently I mentioned the CARAVAN OF LOVE movie which is out at SPANKINGDIGITAL – well, in the interests of checking on what I recently downloaded, I just watched the very impressive remastered SEVERE CANING FILM which is STILL EXCLUSIVE and only available to SPANKINGDIGITAL

"CANED HARD" (aka Uncle Canes Hard) is a long play movie where he puts 4 girls through HELL as their bare bottoms are caned really hard in front of each other, though some of the girls are quite stoic, you can hear some snivelling by the end and no wonder!
Check out the sample clip of this caning which SpankingDigital is still promoting HERE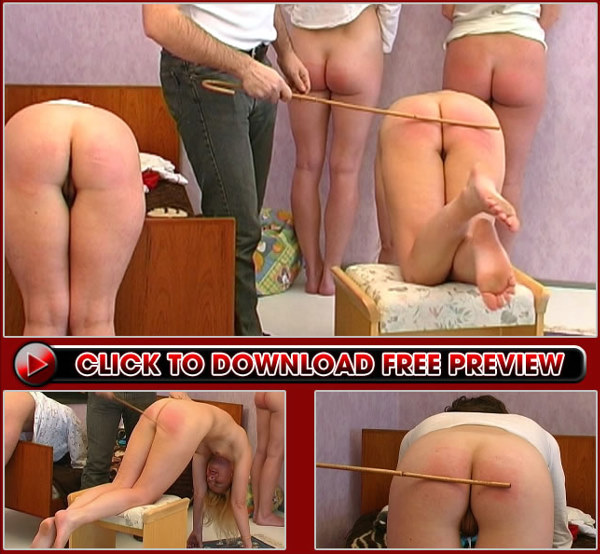 CANE-TASTIC!!!
Oh before I go, I found this on the net, does anyone know what TV program of film this is from? It's awesome!
Enjoy!
Back soon as always…
Chief.