My girl of the moment, Anita, has a sexy NEW film out at SLUTSPANKING.com,
So, this was a workplace movie and we get to see Anita's gorgeous white bum turn red from a good old fashioned hand spanking! OTK lovers and those that enjoy seeing girls given a spanking by stern women will be in for a treat! How do I know that this was Anita's 1st film? I was on camera, so apologies for any shaky camera work, LOL!  😀
OK, the plot behind this lovely spanking movie was her fantastic striped knee socks, they look great, but in a formal workplace…oh no! So of course Anita falls foul of a killjoy Miss Bradley and her bare bottom is soon quivering under the strokes of her experienced hand! What you get to see is Anita's pale bottom turning slowly red, just gorgeous!! Click on the FREE Images I have cut exclusively for you here.
Anita has one of the most amazing rear views, all trim tight and very alluring, I defy anyone not to be moved having this wonderful piece of ass over your knee and not risk upsetting yourself in your trouser area!!!
Wow! This super sexy madam is simply wonderful and I can conform she is so much more alluring in the flesh!
SEE THIS FULL MOVIE ONLY AT SLUTSPANKING.COM
******************
I just seen at SPANKINGONLINE that their new movie "Exclusion from School" with Russian crybaby, Ivy, is now out! the next part of the movie shows her getting spanked across her amazing wide wobblesome arse that really turns a wonderful shade of crimson very quickly! I gotta say I have the HOTS for Ivy when she snivels and pleads, then the tears well up in her big green doe eyes. I'm such a sucker for real tears, and this girl really did sniff and sob her way through most of her punishments, I think she really needed them though as she had confided later that she truly needed to be dominated – a true sobbing submissive also getting off on her hard punishments! Mmm!
Anyway, as a bonus to celebrate this latest update, check out the FREE Clip only available to you lucky lot here!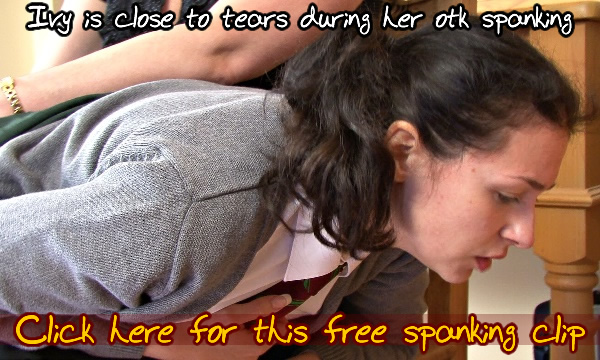 From this latest spanking scene, I cut you a few vid grabs below, if you're into seeing a girl Like Ivy visibly tearful, then this movie is OUT NOW HERE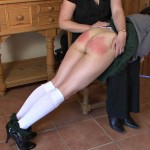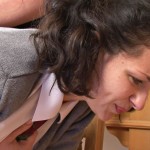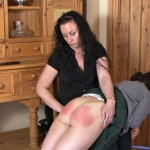 VIEW THIS MOVIE IN FULL HERE


******************
Finally, for now (my ol' ticker can't take these updates – HD Spank have a new update featuring the very pretty and very uppity young madam by the name of Paige! She thought she was too good for the spanking shoot and she was put down a peg or two by all there and given some many humiliating punishments and situations that she found herself in, much to the camera crew's amusement! One such movie, NAUGHTY KNICKERS, which is out as it was intended, in pure glorious HIGH DEFINITION, see her shamefully spanked and strapped with the cut out "knickers of shame" showing her reddened cheeks off to perfection! FREE GALLERY BELOW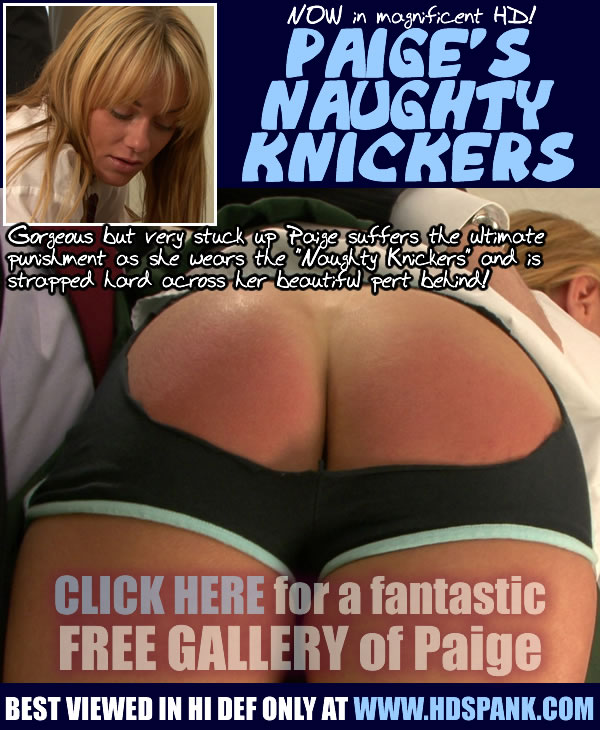 There is a FREE HD Clip of Paige's Punishment at HDSPANK.com – don't forget to check out the other recent updates with HD sample clips, this site really knocks spots off the quality playback of other sites outsde this network that "claim" they have HD formats.
OK, I'm off to cool down, plenty more HOT spanking stuff coming shortly from what I've been watching from my Hard Drives!
Regards, Chief.