No, it's not a latest news bulletin, it's a NEW Hour Long play Spanking & Caning film from RUSSIAN DISCIPLINE. This latest movie release caught my eye as the 2 girls featured in it are so cute and take a helluva thrashing!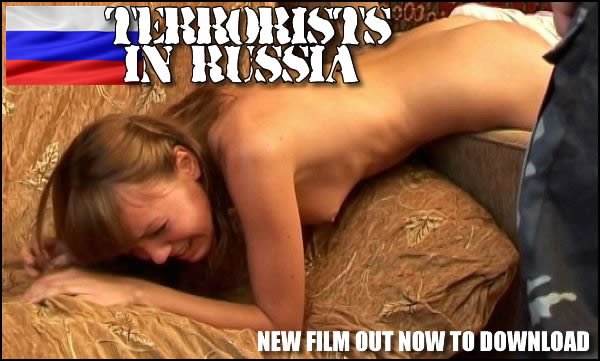 This film also portrays part of which is becoming more commonplace inside this vast country, actual kidnappings and people being held for ransom, often by terrorists for financial gain. So the folk at Russian-Discipline put a slight slant on this and have the story of 2 cute girls kidnapped by nasty terrorists and of course to ensure that their father pays up, the girls are taken one by one and stripped then filmed and humiliated, their bare arses thrashed hard and filmed!

Check out some images from the movie below,I have also made available a free clip advertising the movie which will leave you in no doubt as to these girls fate!



So imagine the distress and terror that the girls must have felt, to be dragged out of bed, bound & taken away then stripped and talking to daddy as the kidnappers threaten muh worse unless he pays up the ransom!



You get to see all the nasty caning scenes of each girl, and of course their cute tight naked bodies, the flawless unblemished buttocks soon start to redden and welt under the relentless strokes, I won't say how many, but as they are counted out, even I'd lose count there were that many, you only need to look at the images to see, and you'll also get an idea of how many these girls got from the free movie clip later!




Each girl is given the same amount of severe strokes, both are snivelling crying and distraught, and these images are used to get the ransom these nasty guys are after! It's a harsh film, a gritty realistic one, apart from the guys who are dressed up as terrorists, wearing false beards (maybe that's part of their disguise, anyway, in amongst the grim scenes that I know some of you may really enjoy, there is this side which I found humourous and it's definitely worth the membership fee to download this movie along with the other long play movies you now get to keep as part of a membership package!
CLICK HERE FOR THE FREE PROMOTIONAL MOVIE CLIP

OK, now you've seen te images and the free clip, you can also check out the home page of RUSSIAN DISCIPLINE and decide for yourself.
OK, hope this doesn't put a downer on your weekend, the Chief just *HAD* to share this movie with you all…oh, those Russians!

Back soon , of course
Chief.