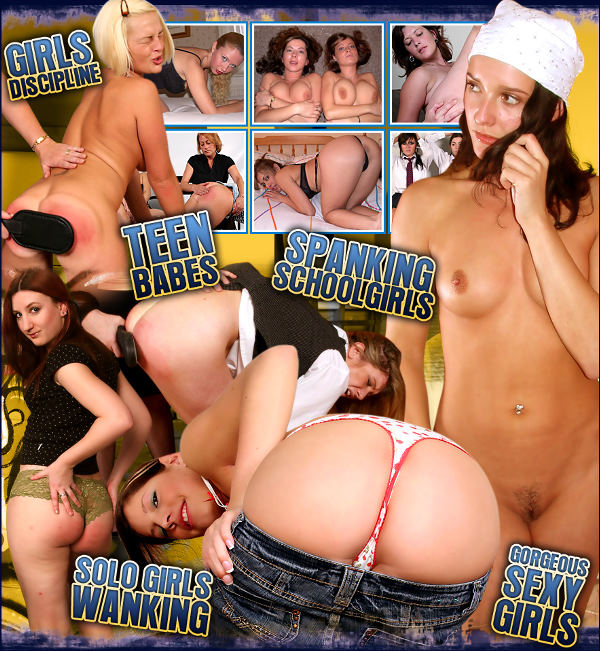 There' a new site with a very smutty theme infused with spankings punishments and girls getting off showing us their naked bottoms, their gaping pussies and playing up for the cams, with tons of new stuff from familiar faces I'd never seen before and I aim to let you in on some of the familiar and maybe not so familiar faces that make this an exciting new addition to the sexy and rude spanking genre. It's not owned entirely by the Xerotics sites, but it is based on a lot of their content, but it's stuff that you won't have seen before as we get to see some spanking models and glamour girls get VERY NAUGHTY wen they took time off from having their asses pumelled!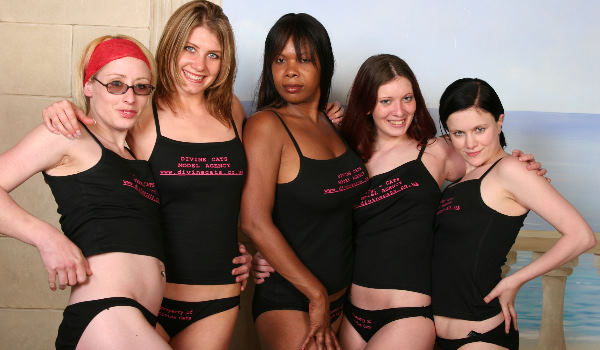 Recognise any of the girls above? All have been involved in many a spanking production, however, in the members area there are numerous photo shoots and movies of these girls all messing about with each other! The Members area of DIVINECATS.co.uk  is based on the same priciple as that of BRITSPANK or STRICTSPANKING so you can track down your fave model listed (and there's lots about 40 or so!) and it shows all the photosets and films they are involved in.
Example, I typed in KARA JANE and got the set below:

Click thumbs below (as in this post, click all images and you'll get access to larger ones of Movie clips etc)
Wonder who that handsome fella (above) was…heh heh!
Now after that delightful trip down memory lane, take a look at these never before seen images!
OK, to explain a little more of what is inside the MEMBERS AREA
It is sub divided up into various sections:
SPANKING (50+ image sets containing shed loads of pics from which the above were taken)
VIDEO-SPANK (About 40 Movies all remastered, many of these are higher format than any found at other sites)
SCHOOLGIRL  (like below with Images & Videos)
There is also a special CANINGS section which covers vids and image sets, so lovers of this articular genre of female punishment can view this section and see it updated.
What you might recognise is an old fave of mine (though I knew her by a different name, which, escapes me, Suzannah, I think) the blow images are taken from a classic snivelling caning, from memory, she had the longest pair of legs I had ever seen, very alluring! It was nice to be reminded of this set again, as I had no ideawhere it was on any other site, if at all, it had been published (but I do remember this girl, called Una at Divinecats – who I found on the Model database)
Maybe it's the bare feet, her long legs, the fact she's wearing glasses (rare on spank shoots) or just that she hated the cane? But she's a winner!
NEW sections unique to Divinecats are the GLAMOUR & VIDEO-GLAMOUR sections. An approx count gave me over a 100 mixed sets/videos – these girls in some of the movies get up to some real smutty filth, really spreading their legs wide and shoving various toys deep into their gaping slits as well as having beautiful guest models showcased showing off their most beautiful bodies in all their amazing charming glory!
So where and who do I start with? Well,what about Frankie? An English lass from Yorkshire who I remember so well and am happy that at last her mad content has made it all online.
Frankie shot some amazing fetish shoots and some of the most surreal and sexy films I'd ever seen, and she also got some spanking models involved, girls you'd know – like the lovely fresh faced Ashleigh (who I discovered is a gorgeous girl loving slut!!!) Sit back and see these first show images and video clips.
WARNING: contains real smut and filth!  😀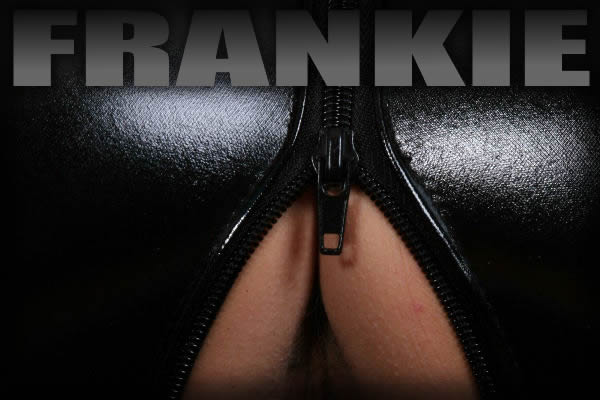 Below are 2 clips from a never before seen movie, you lucky readers are the FIRST to see this online (outside of the MEMBER AREA)
This was taken from a mad film called "BASH ON THE BED" she enlists 2 other girls, Summer and Ashleigh to help her and themselves get off on their toys, contains scenes of girls screaming to orgasm, be warned.
Bonkers! As I said…also check out Frankie and the same girls in another surreal set below! heh heh
OK, last set below is of FHM Glamour Girl Petra – I have featured this spanking set here to show you the varied type of content you can expect, I hadn't seen these images before and was knocked away by the blonde girl who I knew from some of her earlier movies at SpankedSchoolgirl  – however, these I haven't seen, so enjoy the free samples below:
 on that blonde bombshell….in conclusion, who would like the site? Well, it's new, there's  lot of stuff I've never seen, and I pride myself on knowing everything there is to know about the xerotics sites and there's enough new glamour/rude content and damn pretty girls here to keep you amused and they have promised me that there's oh so much more coming! It's a decent amount of content for a brand new site, new site memberships are done by respected billing agent PAYCOM and prices are in comparison to any half decent spanking/smut site that's been established out there and their longer term memberships offer fantastic value for money! (see all this on the sign up pages)
The only negative I could find would be that some may have seen some all of the spanking movies before but they are all remastered, which you won't find at some of the other sites in the Xerotics network or that you won't be turned on by filthy girls showing it all. But it's only a minor gripe and I must be as objective as possible. There's also tons of stuff new members will NOT have seen, and will continue to now receive ALL EXCLUSIVE content, this is a fantastic site for those that want a little more girly smut with their spanks and this site delivers that BIG TIME!
I heartily recommend you take a look if the above images have got your interest, it's the tip of the smutty spanking iceberg!
Just wait until you become a member, you'll be downloading like a kid on heat and you can also leave comments and rate models/scenes and films making the whole thing far more interactive for members!