Hi all, gonna be brief, I have to sort out my car (get 4 new tyres fitted) which, on my car, ain't cheap, damn those stupid low profile tyres 🙁

However, this is one movie I just *HAD* to let you in on as I watched it this morning and it answered something which had been bugging me, why did Niki Flynn suddenly have such short hair a few years back? I hadn't realised she had filmed with Lupus in the Czech Republic not long before she did some stints with Xerotics in 2004/2005. The film below, which I have made sure you have an extensive EXCLUSIVE gallery and promo Movie clip from, explains it all!
I won't spoil it here, just click on the image below and the gallery and movie clip expains it all, I also included a movie description so you will understand what the film is about.
It's actually from one of their better known films but for some reason I hadn't downloaded it til now – duh!
CRIME & PUNISHMENT!
For the extensive tour pages – CLICK HERE
All I will say is it's classic Lupus and lovers of these fine costume long play dramas with hard punishments of cracking girls will not be disappointed!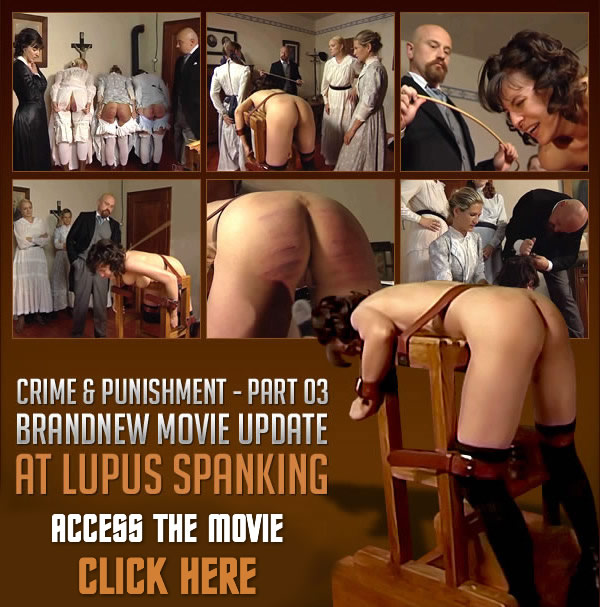 Back later once I got my new tyres sorted!
Chief