Hi everyone, I'll be offline a couple of days over the weekend (going to a big wedding and will probbaly get very drunk and incapable of using a keyboard) so this is a quickie before I sign off.
I haven't featured SpankingServer in ages, so I thought tonight they deserve a mention, still producing quality content with some of the hottest girls around!
See what got the Chief bothered earlier today and a 2nd pair of underwear needed! 😀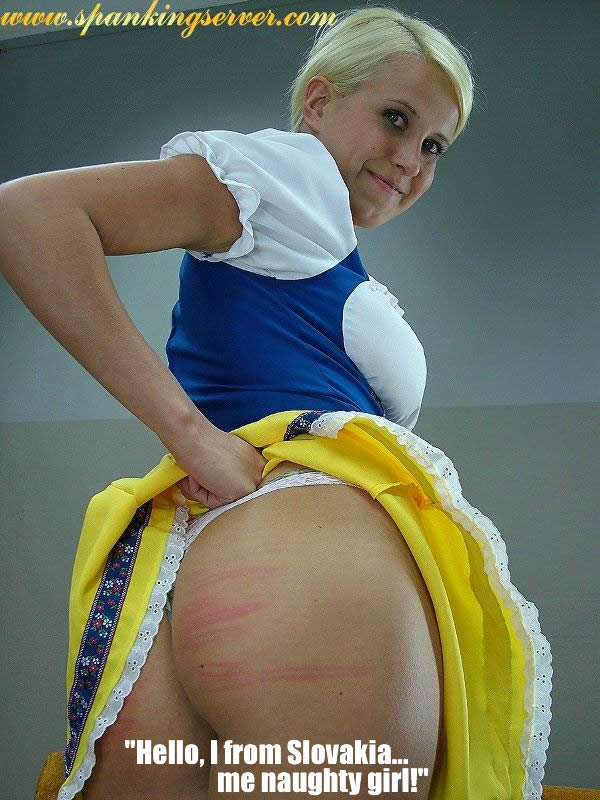 See some naughty girls below in those adorable costumes bared and marked withthe cane and strap!
Click HERE to view more fantastic East Euro Girl Punishments
Sorry I can't post more but my ISP has been playing up today with a crap connection, grrr (sorry) –  it took ages to upload these images and I had much more planned, so check out the extensive tour pages of SpankingServer and I will be back with the rest of my updates sometime this weekend with any luck and I have some cracking stuff, til then, feast yourselves on East Euro Ass and enjoy, their updates this week have been phenomenal!!! 
OK, have a great weekend, hope I don't make a scene at the wedding LOL  😀
Chief