As promised, I said I'd let you have a peek at one of Clare Fonda's sites (her favourite by her own admission) and of course, I can see why when Clare plays a Madam "Momma Clare" punishing her no good girls and getting their asses into gear! Last year, Momma Clare brought over Brit babe, Leia-Ann Woods, and she wastes no time in telling her who's boss and giving the London based tart a real mouthful with her "plummy" accent! Check out the vid grabs below and a free clip, this one is in REAL PLAYER Format.
CLICK IMAGE BELOW for the REAL PLAYER Spanking Clip (38 seconds) 3.8mb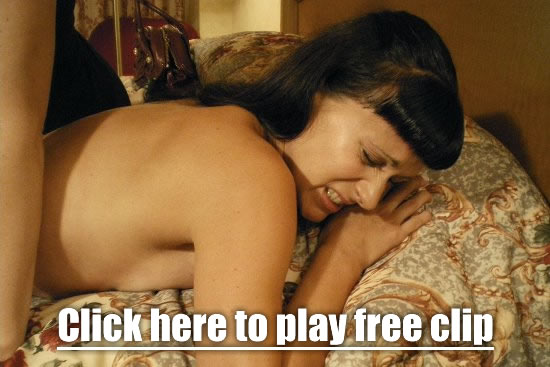 I chose this older movie to start with as Leia-Ann has featured in a few movies over the last few months and most recently she's back and this time in trouble with Clare's rival pimp for moonlighting and danny Crighton gets to grips with Leia-Ann's luscious bottom and turns it a good shade of red to rival the red light Brit hooker! Check out the images below and a WMV movie clip of part of her embarrassing spanking as he dominates her as only pimps know how to!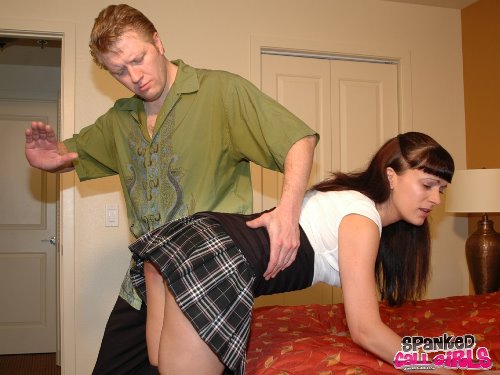 Check out the WMV Clip below as Danny tells Leia-Ann in no uncertain terms who's boss!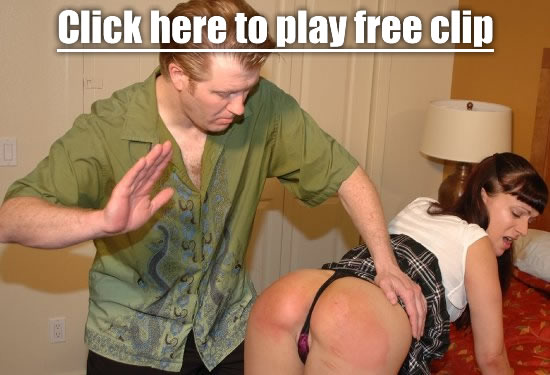 CHECK OUT THE HOME PAGE HERE FOR MORE RECENT UPDATES
Before I go, check out the images below, all taken from SpankedCallgirls.com – I will be featuring these updates which include double girl thrashings, bare bottom hairbrush punishments and some embarrassing and intrusive inspections and rectal thermometers involved, I will say no more! This is a great site with a great theme and of course some VERY submissive girls humbled by "Momma Clare" and her fellow pimps!
Enjoy! If you can't wait til I get round to showing you these, join up here, it's reasonably priced and updated reguarly so you get your fix, I know I do! LOL
I promise you won't be disappointed! Have a great weekend everyone whatever you are up to…
Chief