The long awaited annual "Exclusive Education" series (Volume 4) is now out at GIRLSPANKSGIRL to download! It's a long play feature with 10 gorgeous girls, many well known American spanking models, and 3 fiercesome Doms, a veritable spankfest and I have some exclusive early images of this move that members are now hungrily downloading!
For those that don't know – Girl Spanks Girl is Clare Fonda's Exclusive all F/F spanking website which offers traditional OTK spanking as well as extremely erotic spanking. It's updated with a new video clip every day. The spanking stories involve just girls and are directed and produced by a female spanking enthusiast! This is where ALL the previous longplay schoolgirl spanking videos of the "Exclusive Education" series and other full length spanking films are stored. You'll see girls getting it good with the hand, hairbush, paddle strap and even the cane (which I find rare for American sites). Check out what is sue to become a sensational hit over the next few weeks as news of EE4 gets round!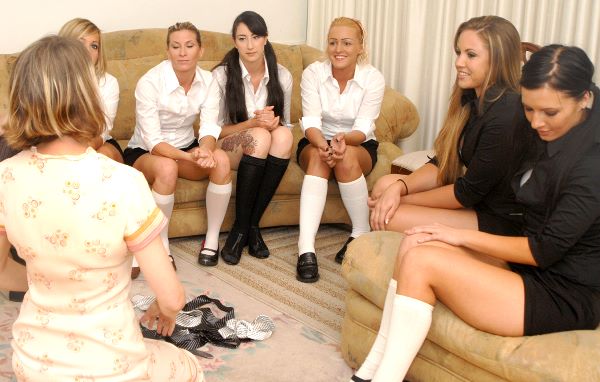 Clare confronts some of the girls as the series kicks off!
This is what Clare had to say about the release of Exclusive Education 4 – (taken) from her blog here
EE4 features a cast of ten and they all turned in excellent performances. Ashli Orion emerged as the biggest little brat in the shoot and Snow Mercy earned points for versatility when she took a good spanking and paddling from Lana at the end of the video: (edit – The Chief *IS* really looking forward to viewing that later!!!!)  With all the girls watching, it was clear that Miss Snow was quite the exhibitionist who impressed the girls showing she could take what she gave.  I am very proud of the excellent ensemble work in EE4. After the shoot Ashli apologized for her in character mouthing off.  She explained that she just got "really into it."  The way I see it if a girl mouths off on set she knows what she is going to get, and Ashli is a real sweetie so nothing that came out of her mouth was too hardcore.
Click on the images below for some 1st show peek at the movie!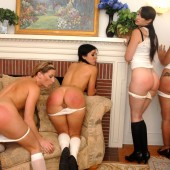 Below you'll see Snow, Lana & Clare all get to grips with the girls bare bottoms!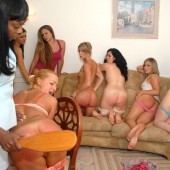 THE NEW EE4 MOVIE ONLY OUT TO VIEW IN FULL HERE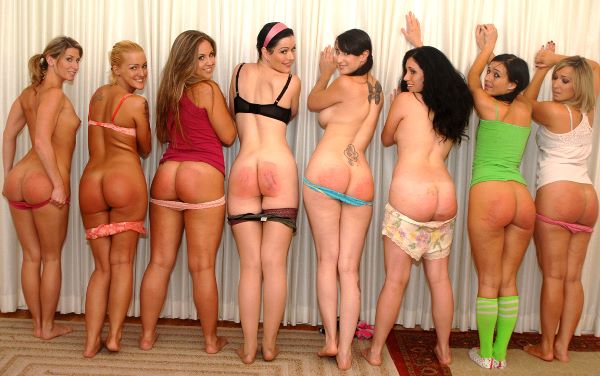 One young lady who did not make the shoot , much to Clare's disappointment, was Alanah Rae, but fortunately a really HOT movie had been edited and released with Alanah at Spanked Call Girls
My colleague over at the SpankingOnline Blog (SpankMaster) I see has fortunately reviewed this wonderful movie, he beat me to it, I gotta say, she's f*cking HOT and concur with his sentiment!
See that review at SpankingOnline Blog HERE
Clare felt, as any of us would, working with a hot new talent is a special occasion and Alanah is such a good girl, sitting up straight and dutifully getting over her knee (LOL) that she must have been raised very strictly!
Chief   😀