I have some nice updates from Punished Brats for you today, I have been super busy and just seem to be running out of time to update everything I want without blindly posting up stuff like some site do, so check out these recent and latest updates which I hope you'll find as fascinating and alluring as I have, the full movies are of course even better to view for Members! 😀
"Brat Gone Wild" – with Sarah Gregory over Susan's knee!

I've heard some great "high maintenance" stories about Sarah, but all in the best possible way, and I love seeing her being spanked and flaying about helpless and taught a lesson, so this latest movie from Punished Brats is very satisfying for me!
The story: Susan is outraged after catching a Gone Wild commercial featuring her daughter Sarah and her party antics from Spring Break. Believing it's never too late to learn how to behave, she takes the college girl over her knee for a good old fashioned bare bottom spanking!
I haven't featured the adorable Amber Pixie Wells from this site recently either, but check out her latest full movie update (featured below) and I gotta say just looking at Amber sobbing like that really does it for me, as I'm sure it does for 1000's of others, it's a really great site and they STILL have one of the consistently lowest sign up price points around! No gimmicks, just good low pricing! Nice!
The Pledge – with Pixie over Beverly Bacci's knee.
The story of this spanking movie: Pixie thought she'd impress the sorority by pulling pranks during pledge week, but she went too far when egging another student's car and ruining the paint. Sorority president Beverly is in charge of disciplining Pixie for her actions.
Well, as I'm here now, you may as well see what David Pierson got up to with Beverly, many of you may know that once she stars to get a damned good thrashing, her poor buttocks bruise and swell under duress, well take a look at these awesome images an a free paddling clip from this very recent movie!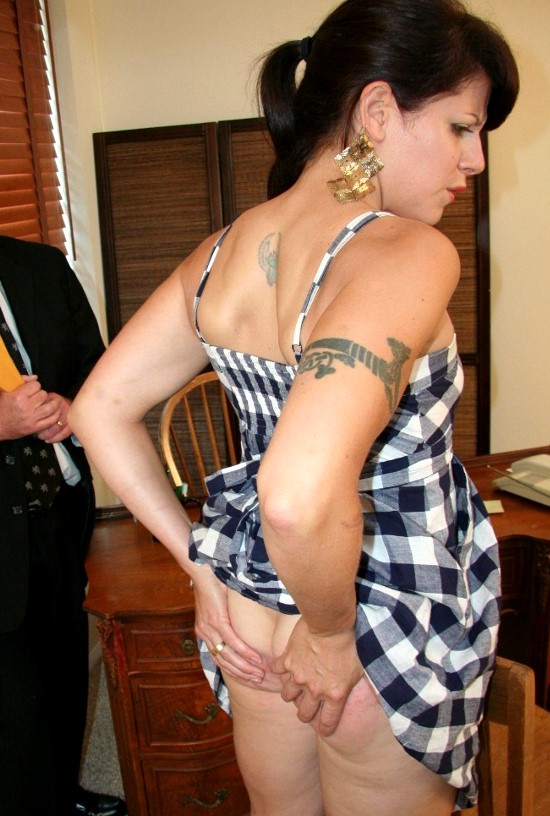 CLICK HERE FOR THE FREE SAMPLE MOVIE CLIP
There's something about Beverly's full womanly bottom and I'm not ashamed to say I find her thrashing highly erotic, this is a seriously good punishment movie which is now out in FULL!
Want to see more? Check out Punished Brats HERE