Free Spanking Images Update Alert! I have some very tasty pics for you today!
Hi everyone, just a quick update today and it's from SPANKINGSERVER. Why the hurry? England are playing in a World Cup (football/soccer) Qualifier tonight – if we win, it's South Africa 2010 here we come! I have full confidence in the team, and will be watching this with a few beers, so need to get ready…
SO COME ON ENGLAND!!!
EDIT: WE CRUSHED CROATIA 5-1 & HAVE A 100% RECORD, SCORED MORE GOALS THAN ANY OTHER EURO TEAM. SOUTH AFRICA HERE WE COME
Well, out of England today and in Eastern Europe, SpankingServer are still "serving" up some very beautiful girls in their amazing contraptions, restraints and welted bottoms on full display! below is gorgeous blonde beauty, El, who experiences all that SpankingServer have to offer!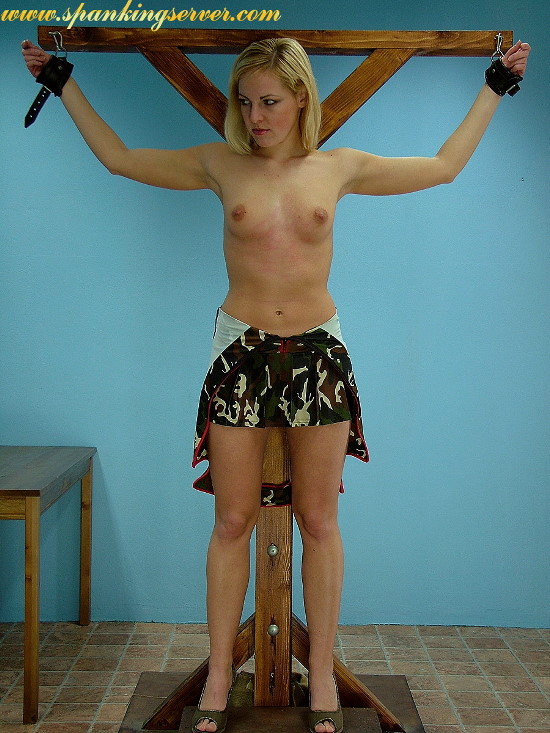 What can I say? Seeing beautiful East Euro teens thrashed in various revealing poses, well, I can find nothing wrong with that whatsoever, can you?
See more of El and her stunning friends HERE