I have the very latest free spanking images from SpankingDigital and their new flick about a very naughty teenager who gets spanked and slippered until she's sobbing and snivelling in a very revealing an explicit movie which contains sexy scenes of masturbation to start with and some nice roaming shots of all the slippering action on her yummy pert buttocks! See the images below and then check out the site HERE for more info on this new film!

Far more explicit shots are from the movie (can't give it all away, eh?)  😉

Angelina is sluttily playing with her wet pussy before she's disturbed! Oh the SHAME!!!

1st she's spanked then told to bend over on the sofa for the hard slippering so we all get a "good look"

The camera zooms in and you won't want to miss any of this rude & naughty explicit punishment!

Angelina is reduced to real tears as this is the 3rd slippering in a row she took that day! Ouch!!!
Don't miss this fantastic new movie from SPANKINGDIGITAL.com
Remember that thsi site is part of the infamous SPANKPASS Network so you also have that option too if you have the time and hard drive capacity to download so much more spanking filth! As an example, I recently made this gallery below from an old classic from SpankingDigital called "Magician's Assistants" with the wonderful contrasting bottoms of Catherine Corbet & Pandora Blake punished by Mr Cameron, a very "burlesque" affair and this gallery showed that you could download the movie via the SpankPass Network too! Take a look below, it's my free weekend bonus if you haven't seen it!  😀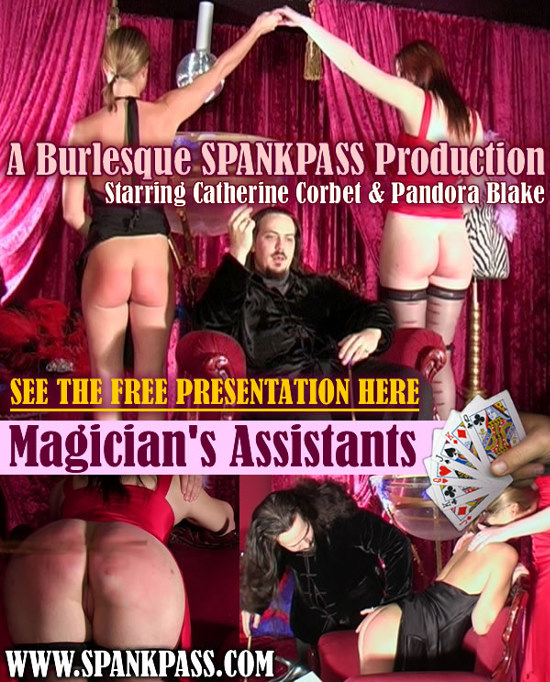 Have a great weekend everyone, for some reason, September here in the south west of England has been very pleasant, mild and DRY! I'm off out for a family reunion for my oldest living relative who still has all her marbles at 95 in deepest darkest Cornwall, thank God the weather is great…outdoor BBQ and Pimms on the beach here I come!! See below, seriously one of the best kept secrets of Cornwall (I was paid to say that by the tourist authority, heh heh)  😀  😀