I was doing some housekeeping on my laptop and blog and came across this old classic. I hadn't seen it for quite some time, but of course hadn't forgotten it, how could I? I had a "hand" in this movie, quite literally, and many of you will be well aware of the painfully thin Emily and the sorts of thrashings she could take! So, apologies for those who have seen this before, but it's a trip down Memory Lane as I give you the low down on Emily's Slippering and that incredibly naughty wet pussy of hers that just dribbled and oozed during her punishment! All courtesy of spanking movie site FETISHFLIXX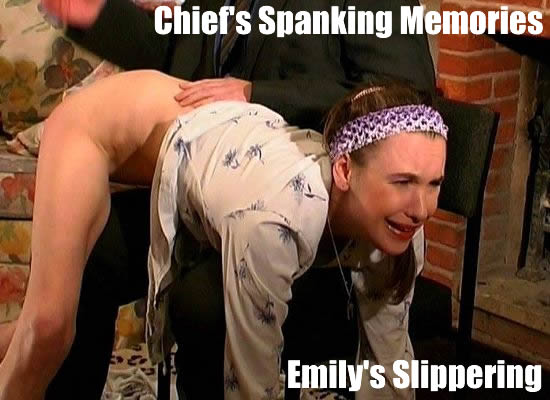 This film was remastered at the time, and has been around a few years and still holds up well, as you'll see from the free clip further below. I also managed to find an old gallery that I had made and updated the links etc on it, that explains all you need to know about the interesting storyline! See the images below and see if any of you remember this film:
This film also caters to those, like myself, that like to see a girl punished in her pyjamas early in the morning, caught unaware and easy to trick with questions to catch these lying little madams out with! If you click on the image below, you'll get to see the old free gallery I had made which explained the plot of the movie, which went on for some 20 odd minutes of hard spanking & slippering goodness!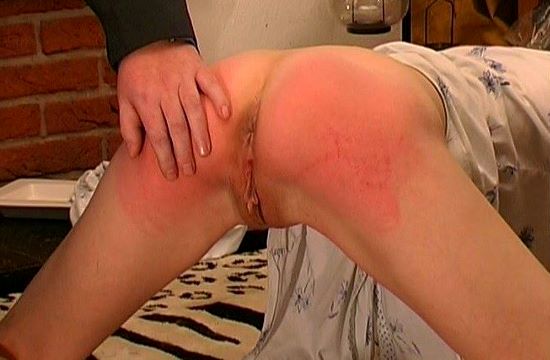 Now, for those that like to see what sort of quality the film was made in, check out the free clip of the slippering below, and just check out those ridiculous fluffy pink slippers, I can tell you that she made a BIG mistake bringing those with her as the soles were ridged and caused all sorts of painful welts and bottom reddening marks…silly Emily!  😀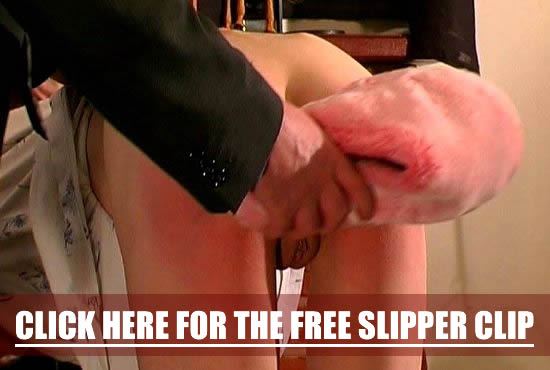 I can't show you anymore of the film, that's not fair to the site owners, but from the extensive images and what you've seen so far, those that don't have this movie can safely download it knowing that they are going to be watching something special and it's EXCLUSIVELY from FETISHFLIXX in this format – it's located in the Domestic Section and I have no qualms in recommending this classic, and of course, apart from seeing The Chief in one of his fave all time movies, you'll get access to all the other great spanking movies that cover Schoolgirl Discipline, Domestic Punishments, Girl/Girl and dozens of fantastic Rosaleen Young remasters at this site too!!!
That's why I love reviewing this site – it's got it all! Regards, Chief.