Thought I'd share a couple of beauties with you today from this fine site with 2 contrasting girls, one brunette the other a striking nataral blonde, both girls have the same thing in common, they are both incredibly beautiful with amazing bodies and 2 of the finest asses and (sigh) pussies that a dirty ol' perv like me could hope to ogle during their punishment!
So please site back, relax, loosen your undergarments for fear of damage by rapid growth "down there", pour out a glass of fine red wine, havana cigar on standby, lock the missus out of your Study, dim the lights…and enjoy!
Nataly is the 1st girl, with a free strapping clip!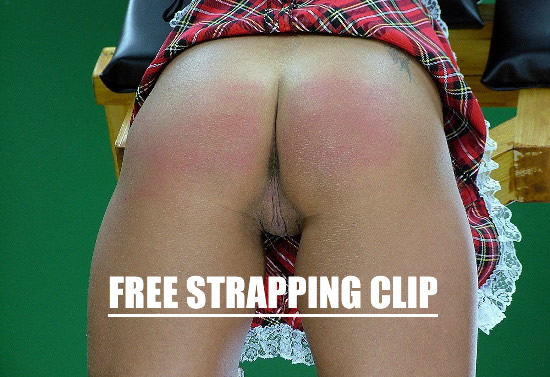 Now as an added bonus please check out this stunner below, I can't remember her name as I saved her as G for Gorgeous (LOL) so feast your eyes on this lovely from some selected images!!!
CLICK HERE FOR MORE GIRLS AT SPANKINGSERVER!